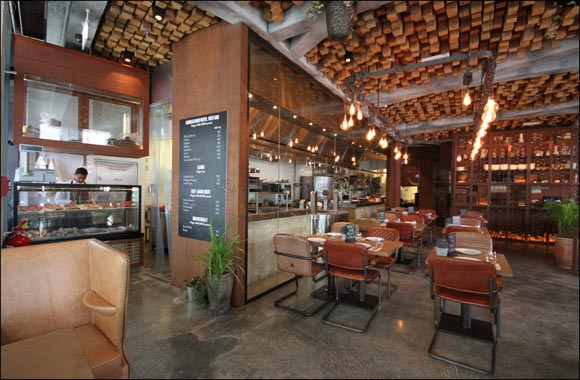 Duabi, UAE, October 25, 2016: Butcha Steakhouse & Grill, the leading prime meats restaurant and butcher shop, has introduced a retail section offering a variety of meat and cold cuts for purchase at their CITY WALK outlet.
The Butcha brand is renowned for its unique, prime-cut meats dry aged on-site to enhance their intense, natural flavour and bring out the incredible tenderness of the meat. Ready to cook-up for families and friends, the retail section offers an assortment of American origin wet-age regular beef cuts from AED135 upward, dry-aged beef cuts from AED280 upward and mincemeat from AED150 and above, as well as Iranian lamb cuts price at AED92 and above.
Following the success of its flagship outlet at THE BEACH, offering a delicious selection of meats and grills, the new branch has set itself apart with its unique design and décor - seating 60 diners indoors and making room for a further 60 in its al fresco space.
Decorated in earthy tones of browns and greens, with peaty wood-fire logs and comfortable leather-upholstered furniture, the cosy ambience is an ideal destination to host groups and couples alike. Diners are sure to be captivated by the sights and smells from the interactive open kitchen as the skilled chefs prepare flame-grilled ribs, skewers and steaks.
Located at CITY WALK opposite Reel Cinemas, Butcha Steakhouse & Grill is open daily from 10:00am to 12:00 midnight.