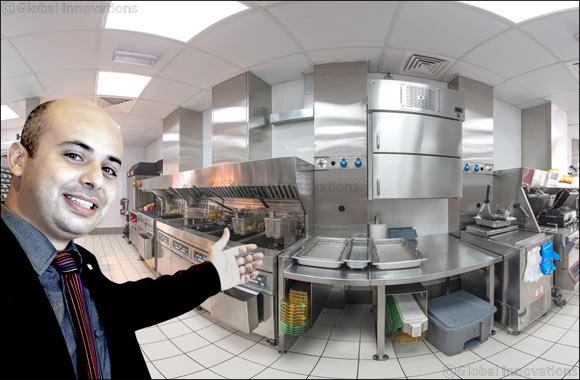 McDonald's UAE launches "Open Door" programme at multiple restaurants across the UAE to showcase food safety and hygiene best practices.
Dubai, UAE, October 19th, 2016: In its latest commitment to transparency, McDonald's UAE has officially launched their pioneering "Open Door" programme, giving customers across the UAE the opportunity to participate in a free, onsite tour of their kitchens. The programme offers visitors an exclusive, all-access pass to see how their favourite McDonald's foods are prepared. Customers are invited to schedule an "Open Doors" kitchen tour at participating restaurants via: http://www.mcdonaldsarabia.com/uae/en/opendoor.
McDonald's UAE's "Open Door" initiative allows customers to learn about the industry-leading food safety and hygiene practices now implemented daily at the 81 participating McDonald's restaurants across the UAE. Led by the restaurant manager, guests will be given a safety induction and shown how food is safely stored, prepared and cooked to maintain McDonald's rigorous standards.
Rafic Fakih, the Managing Director and Partner at McDonald's UAE explained the purpose of "Open Door", "Since McDonald's launched in the UAE, we have always strived to be as transparent as possible with our customers who have a basic right to know what they are eating, so that they can make informed and balanced food choices that support their lifestyles. With the 'Open Door' programme, we're proud to provide customers with unprecedented access to our kitchens and reinforce our ongoing efforts towards delivering the highest standards of food quality, safety and hygiene."
An interactive, online tour found here also gives customers a virtual window into a typical McDonald's kitchen.