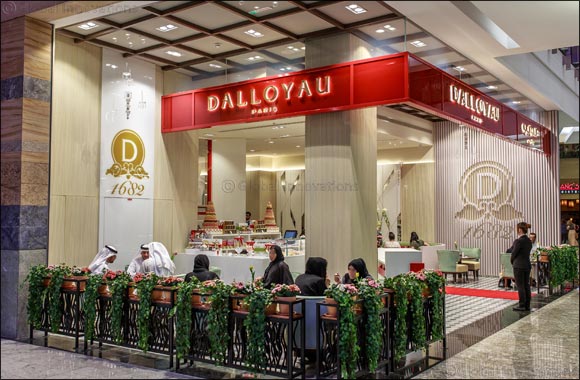 Parisian Maison de Gastronomie continues to spread the French art de vivre in the UAE as it expands across Dubai
Dubai, UAE, October 16, 2016: With an impressive history dating back to the 1600s, French Maison de Gastronomie Dalloyau, has launched its third outlet in Dubai, in Mirdif City Centre. This follows swiftly after the successful openings of the Mall of the Emirates restaurant, and le café branch in Deira, both of which opened last year
Creator of the famous Opéra cake, which is composed of three delicate layers of almond joconde soaked in coffee syrup, alternating between layers of coffee butter cream and topped with rich chocolate ganache, Dalloyau is sure to establish itself as a firm favourite with Mirdif shoppers.
The brand is steeped in a luxurious heritage, with Charles Dalloyau being personally hired by King Louis XIV in 1862. In the 1800s, the Dalloyau family founded the first Maison de Gastronomie in Paris and over the generations, the family has nurtured and conveyed the excellence of its expertise worldwide and now has over 30 restaurants across the globe.
A full menu of mouthwatering French cuisine is on offer at Dalloyau's newest outlet in Dubai, including fluffy French Toast Brioche, Monte Cristo with Gruyere cheese, handcrafted Crab Cakes, Mushroom Vol-Au-Vent and Angus beef fillet served with thyme flavoured roasted baby potatoes and Béarnaise sauce.
The team behind Dalloyau combines years of experience with the bold imagination to create new culinary masterpieces. Other menu highlights include Fresh Tuna Tartare and Chicken Breast with Morels served with winter mushroom fricassee.