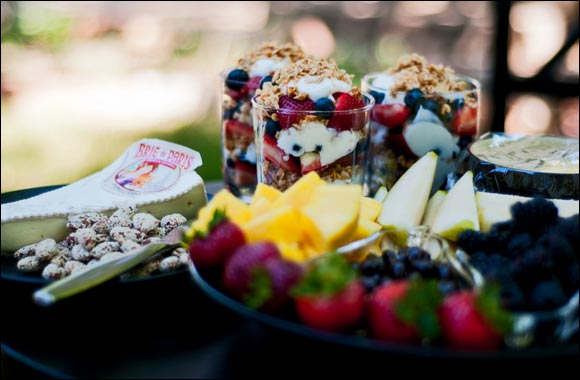 Dubai, August 22, 2015: One of the best things about living in Dubai is the amount of choice we get when it comes to shopping, eating and dancing. Friday brunches are a popular way of dining and the city knows how to do it extremely well. But where should you go for the very best in town? Here is a list of restaurants in Dubai that serve up the best brunches around.
1. Bubbalicious
Set in the three trendy Western Dubai resorts, Bubbalicious is a place where you can see your brunch being made in front of you at live cooking stations. It even achieved the titles 'Highly Commended Brunch 2014' and 'Best Brunch 2013' at the Time Out Restaurant Awards. Guests are also entertained by acrobatics and musicians as they gorge on seafood and knock back Moet.
2. Asia Asia
This Pan Asian and Middle Eastern restaurant is found at the Pier 7, Dubai Marina. Sit inside the lavish interior and take your pick from a menu that ranges from oysters to duck gyoza to deliciously indulgent desserts. This is a perfect choice for those looking for brunch with a bit of a difference. Cocktails are also popular here for the ultimate treat.
3. Traiteur
Time Out named Traiteur 'Best French Restaurant in Dubai', so you know that brunch is going to be good here. Set within the Hyatt Hotels, families are welcomed into the relaxing atmosphere. Market Cafe is one of the more frequented sites, with a menu of Asian and European options. It has a spread of pretty much everything and tasty coffees too.
4. Nobu
Nobu serves 'High Brunch' to high-end clientele, making it a very fancy affair indeed. It has a quiet and intimate atmosphere and kids aren't allowed in before 6 pm. Small servings of Asian classic dishes are served on a multi-tiered stand, including sushi, sashimi tacos, Wagyu beef and black cod in honey-sweet saikyo miso sauce. Head here for something a little bit special.
5. Double Decker
British expats will find a slice of home at Double Decker in the Rotana resort. Fill up on British treats such as Yorkshire puddings, roast beef and bangers and mash, then finish off with some pudding (or dessert). Live entertainment from DJs and bands also takes guests into the afternoon at 3 pm.
Each of the above offers a unique Friday brunch, but all of them have been tried and tested with the verdict: DELICIOUS! Which one will you try next?
Image by Jonathan Reyes used under the Creative Commons License.