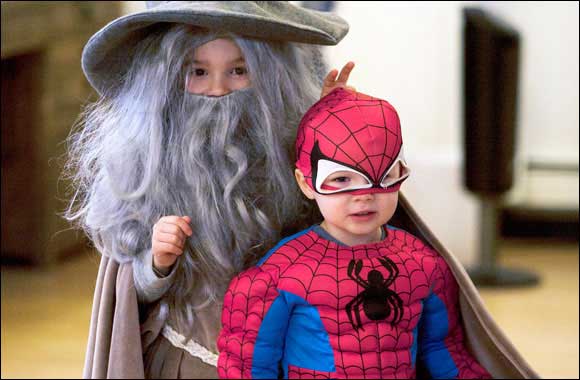 The Importance of Play
There's more to play than a child just having a bit of fun. Little do they know it, but play is also an essential part of a child's education. Toys, games and other forms of play are one of the ways that children will make sense of the world and works towards building the skills and attributes that will help them navigate their way through life. Here are some of the ones that play influences.
Communication
Play is an important way for kids to learn how to communicate. It gives them the chance to express themselves freely and builds their confidence in expressing themselves. Not only that, the world of play creates a range of different situations. They'll learn how to communicate appropriately and even creatively in a variety of contexts. Interactive play which involves role playing, and word or language games, are all good outlets for this.
Social and emotional skills
Play is necessary to help a child develop social and emotional skills. Through play, children learn to build relationships with others and learn values of tolerance and respect for others, as well as interact as part of a group. The feelings can really flow as play takes children into their own little world, but they will also learn to manage these feelings, and this will stand them in good stead for tackling the challenges of life.
Personal development
Kids being kids, they don't have much experience of life. They don't really know who they are. However, play will help them to discover their identity, revealing more about a child to themselves (and to others). This can include special aptitudes or skills that will prepare a child for later years, such as problem solving or creativity. Observant parents and teachers can seek clubs or activities that will develop this potential further in the child and bring out the best in them.
Physical development
No one wants their child to be a couch potato. They want them to be as healthy as possible. Play gives children a chance to learn the importance of leading a healthy lifestyle (and you the chance to encourage them to do so). They can be active and develop their movement, coordination and control. Additionally, play in the form of team sports teaches them how to be interactive and work together towards a common aim.
A child should never grow up without being able to play. It's as crucial a part of their education as sitting in a classroom and taking part in the class, and it's also good for their spirits. Nowadays it is possible to find so many different ideas and even buy toys online that can be delivered to your home. Every single toy will contribute to both educate your child and create a world of fun for them at the same time.
Image by juhansonin used under Creative Commons license