Available 11th May Onwards
Relish the authentic delicacies with a dash of fun Bollywood Spin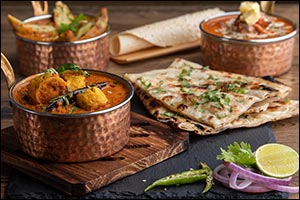 Dubai, United Arab Emirates - May 10, 2021: The Bollywood Inspired fun Indian restaurant, Bol Gappa in Karama is set to welcome families this Eid Al Fitr with its special Eid Menu.
Available from 11th May onwards, the Eid special menu at Bol Gappa consists of Dates Milk Shake (Fresh dates blending with milk), Paneer Sufiana Tikka (Cottage cheese cubes coated with a special mix of hang curd, flavoured with aniseed, and grilled in tandoor), Chicken Boti Kebab (Tender juicy chicken boneless pieces marinated in a special yogurt and charred grilled to perfection), Hyderabadi Chicken Biryani (Made with succulent chicken, basmati rice, fragrant spices and fried onions), Mutton Awadhi Biryani (Made with succulent mutton pieces basmati rice, Indian spice, saffron and fried onions) and much more.
Finish the meal with select Eid special desserts Nawabi Halwa (It is made using bread slices and reduced milk and is loaded with dry fruits for a delicious crunch) and Semiya Piyasam (Made of vermicelli, milk, dry fruits and flavoured with cardamom and saffron).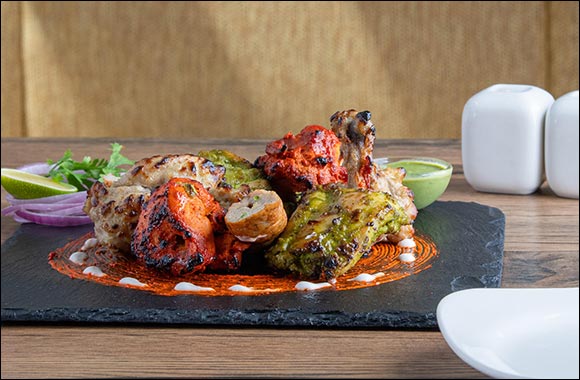 Eid special menu has been curated by Hricha Saraf, Managing Partner at Bol Gappa to welcome families to enjoy the traditional recipes in a fun and light hearted amabience at Bol Gappa.
Prices start at AED 17 onwards
Details
Eid Special Menu
Bol Gappa Eid Special Menu
Available from 11 May onward for Lunch and Dinner
Location: Wasl Opal Building, F&B Unit 2, Umm Hurair Road.
Contact Details: +97143355144, 050 355 2407
Instagram: https://www.instagram.com/bolgappadubai01/