• John Bagust to begin headship at GEMS Royal Dubai School in August 2021
• Vicky Martin steps down after 15 years at Outstanding-rated British school
• Incoming principal will lead RDS into First Royal Alliance partnership with FPS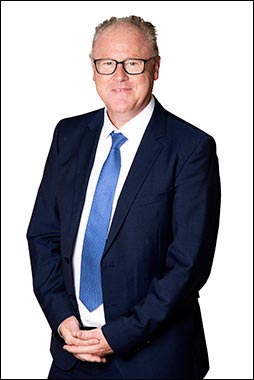 United Arab Emirates - April 07, 2021:
GEMS Education has appointed John Bagust as the new Principal of GEMS Royal Dubai School (RDS), starting August 2021, taking over from the current Principal/CEO Vicky Martin, who has led the school since its opening in 2005.
An experienced leader having held the positions of Head of School and Principal since 2002, John brings extensive experience in improving and leading schools through British School Overseas (BSO) inspections as well as CIS and IB accreditation. He joins RDS from The New Cairo British International School, Egypt – an IB World School, where he has been Principal since 2018.
John Bagust, incoming Principal of GEMS Royal Dubai School, said: "I am thrilled and privileged to be joining the GEMS Royal Dubai School family, and to have the opportunity to build on the wonderful work done by Vicky Martin and her team. I aim to ensure RDS is the best school in the region and a school where people want to be. It really is a great honour to come and lead RDS into its next chapter."
Vicky Martin, incumbent Principal of GEMS Royal Dubai School, said: "I am leaving the RDS family with over 15 years of happy memories and pride in the school's many achievements. We have found the ideal successor in John Bagust to take RDS forward. He is a distinguished educator who brings significant experience in international school leadership at the highest levels, and is perfectly suited to build on the many accomplishments we have achieved at RDS."
RDS offers an exceptional quality of education from Foundation Stage to Year 6. It is the only Outstanding-rated primary school in the Mirdif area and offers the National Curriculum for England, taught by British-trained and experienced teachers.
On 18 March 2021, it was announced that RDS would form an alliance with GEMS FirstPoint School – The Villa from September 2021. The Alliance will offer pupils the best possible support across multiple areas by pooling facilities and resources. The two schools will also hold several joint events, while teachers will be able to learn directly from shared best practices.