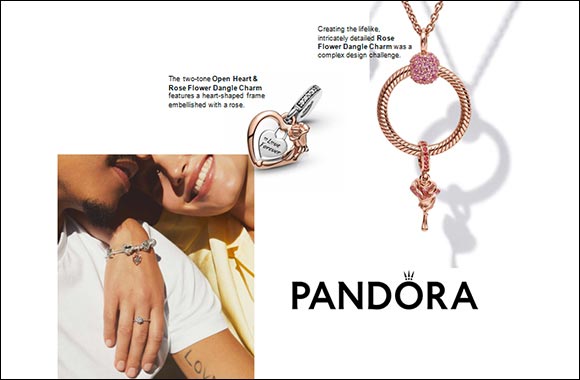 January 26, 2021: Everyone deserves to feel loved on Valentine's Day. Whether it's for a lover, friend, family member or yourself, a thoughtful gesture or sparkling surprise might seem small, but can mean so much.
Pandora's latest study* on how we express and celebrate our love found that around 50 percent of participants feel loved when their significant other shows that they are thinking of them and remembers special occasions like Valentine's Day.

Artfully blending thoughtful sentiment and iconic style, Pandora's new Valentine's pieces combine expert design and advanced craftsmanship techniques to achieve innovative elements such as a three-dimensional rose charm and a heart-shaped T-bar closure.