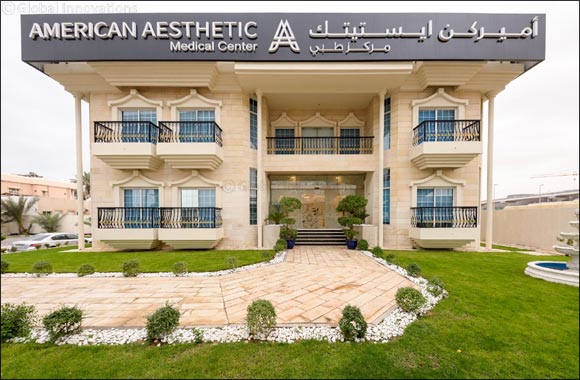 Dubai, United Arab Emirates, June 18, 2020: Our fathers let us do very little for them in return for everything that they have given to us, which is our entire life, so to speak. But, American Aesthetic Medical Center can help you celebrate your father's consolation and care given to us by them through our entire life. The clinic is offering skincare procedures, laser, fillers Botox and Laser Teeth whitening treatment at lucrative discounts and gift cards for anyone entering the clinic with their fathers on 21-June-2020.
Commenting on the spirit of the Father's day, Sana Sajan, Director of American Aesthetic Medical Center said: "There is nothing in the world that we can do to repay what our adorable fathers have done for us. Still, it does not mean that we stop trying to do so by doing anything and everything that we can for them.
So, let's celebrate this day and make it memorable for them .In case, you want to step into our facility and do so, we would be welcoming you with our arms wide open "she further added.

Most of the fathers around the world spend their entire lifetime taking care of the needs of their family. They are involved in every part of our life from decisions of where will we be born to what work we have to spend our life doing. Even when we think, we can get on with our lives without any body's guidance, we always find ourselves wanting to seek our dad suggestions at some or other points of our life.

Although, all of us appreciate the support that have been given to us by our fathers and always try to please them by doing something for them behind them back because they do not allow us to do so , considering we are still their little child. But, this day allows you to do so openly. So please celebrate!