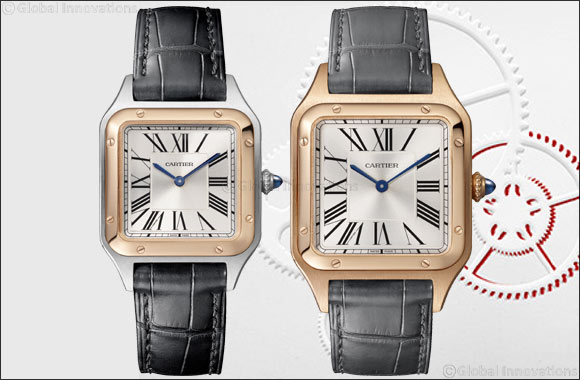 Dubai, UAE - November 20, 2019: Driven by the ambition of offering a seamless and personalized experience and surprising clients with new initiatives, Cartier launches Cartier Care, its brand new platform to bridge the gap between the numerous touchpoints clients have within the Maison, and to further enrich client experience in a fast changing luxury environment.
Cartier Care features a digital platform, through which Cartier clients will get access to services and personalized advice, thus enriching their journey within the Maison.
Designing an upgraded and unrivalled services offer to elevate client experience
Since 1847, the Maison Cartier has embodied a tradition of excellence. This tradition has become a commitment extending to our creations, savoir-faire and quality of service, driven by a dedication to constantly improve the satisfaction of our clients, surprise them and offer them a strong value proposition.
On the occasion of the launch of the Santos de Cartier (2018), we successfully initiated an exclusive program for our clients owning a timepiece from
the Santos 100 collection, by inviting them to come into ourboutiques and benefit from a full complimentary check, along with the installation of a demagnetization device on their timepiece.
This followed the equally successful offer developed to support and celebrate the launch of Panthère de
Cartier (2017) in which clients owning an original Panthère de Cartier watch were offered a complimentary battery change, a brightening and
a full technical check.
Today, Cartier aims at providing the most relevant and compelling experience, by further developing new services that are inspired by our clients and express our savoir-faire:
- Cartier now offers a new generation of batteries and quartz movements for timepieces, guarantying an autonomy of up to 6 years, instead of 3 years. All Cartier clients owning a timepiece that is eligible for this procedure will be contacted within the upcoming year to benefit from this procedure,
- For all of our clients' creations, we are now proposing complimentary size adjustment and brightening. Moreover, we are developing new in-boutiques personalization services, such as engraving mirroring our clients' handwriting and jewel case embossing. Our newly reshaped courtesy offer also includes our latest collections as well as the loaning of creations for special moments of our clients' life,
- As part of the new services that are initiated, the Maison currently explores the possibility to buy timepieces back from our clients, thus enabling them to acquire creations from our newest collections.
8-year International Limited Warranty
Moreover, starting November 12, 2019, Cartier clients can register their Cartier timepieces on a secured digital platform and get an exclusive access to Cartier's services, through Cartier Care, including an up to 8-year International Limited Warranty across all timepieces. Timepieces under the original International limited warranty will indeed be eligible for the warranty extension upon online registration to Cartier Care.
Following their registration,
Cartier clients will benefit from personalized services related to their creations, such as in boutique services related to their maintenance, or tailor made care advice on their personal collection. Cartier Care addresses the ever growing needs of global clients for consistent relations and a seamless experience across all touch points.
As such, Cartier Care will progressively include all of the Maison categories (jewelry, watchmaking, leather goods and accessories), and allow Cartier clients to benefit from the services provided via the Cartier Care digital platform in all Cartier boutiques worldwide.
Our ambition is to define the best use of this digital platform to bring our clients to the next level of experience.
"Cartier Care is what innovation means to Cartier: moving forward, exploring new territories, new techniques, to better serve our clients and elevate their personal experience with our Maison.
Our ambition is to define the best use of this digital platform to bring our clients to the next level of experience. Each of the services we provide is improving a part of our client journey, be it starting
their relationship with us, or ensuring the highest level of service. More and more, clients are seeking out unexpected experiences, the "never seen before". To that point, Cartier is more relevant than ever as we bring curiosity and surprise to our clients, and ultimately design compelling interactions with them."
Arnaud Carrez, International Marketing and Communication Director Cartier International