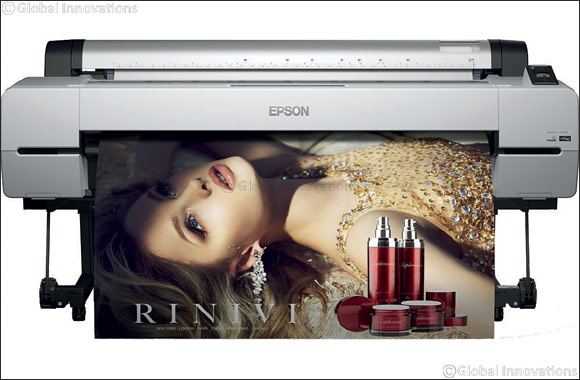 Sharjah, UAE; 18 September 2019: Epson with the support of Tenaui, a leading distributor of imaging solutions in the region, will take part in Xposure, the largest annual photography and imaging show in the MENA region. Epson will demonstrate its wide range of professional solutions for photographers at the event taking place from September 19- 22, 2019 at Expo Centre, Sharjah. Xposure is a key event for professional photographers, photography enthusiasts, students and educators.
According to Jeroen Van Beem, Director of Sales, Epson MEA: "A photograph speaks louder than words as it invokes emotions, refreshes memory and gets people to think beyond their everyday familiar surroundings. Preservation of photographs, through high quality prints and scans, is a responsibility that we take seriously, and we have a range of solutions for discerning photographers to print their beautiful images in small or large format photographs and to scan and share them in digital format. At Xposure, we have partnered with Tenaui to exhibit in their booth where visitors can engage with product experts and experience our industry-leading print technology."
"When it comes to printing of photographs, Epson sets the bar high," said Yasser El Farra, MD, Tenaui. "We are excited to showcase the latest in Epson printing technology at such a high-profile photography event such as Xposure, which gives us an opportunity to give demonstrations to a niche group of photographers and photo enthusiasts."
At the Tenaui stand, visitors can experience the following Epson products:
- Epson's Surecolour P20000 which is designed for high-production photographic, fine art and indoor display graphics printing
- High picture quality Surecolour P7000 that delivers accurate colours with 93% of Pantone®1
- High picture quality Surecolour P9000 that delivers accurate colours with 93% of Pantone®1
- With the EPSON SureLab D3000, time saved becomes an asset, while photographic print quality becomes your greatest competitive advantage.
- And, Epson SureLab D800 compact commercial photo printer developed for photo shops and photographers who want to print high-quality photosto expand their business portfolio
Tenaui stand number is D1A and is located in the exhibitor zone of the event.