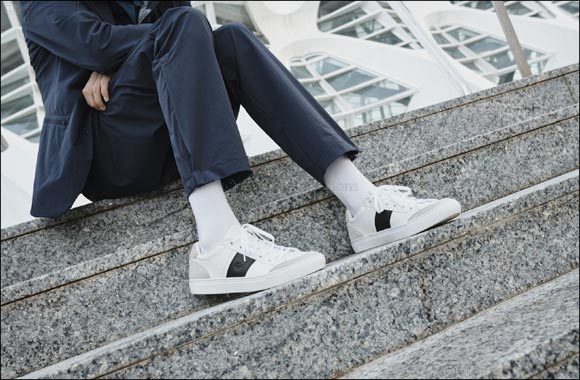 COURTLINE : Game, Set and Match

Dubai, United Arab Emirates - 18, August 2019: Faithful to the brand's tennis heritage, the Courtline is a sneaker which catches the eye with its sleek design and timeless elegance.
Consisting of a classic L.12.12 sole and an upper which combines white leather and pale grey suede insets, its design makes it classic model to have in your wardrobe.
A sober aesthetic style recalls the iconic sneakers seen on court in the 1980s, decorated only by a broad stripe of colour and a discretely embossed crocodile on the side. Its visual codes are reminiscent of the lines of a tennis court and contrast with the white upper of the perforated sneaker, echoing the handle of a racket.
Reflecting a perfect blend of style and comfort, the Courtline is a pure expression of LACOSTE's DNA combined with the latest trends. This sneaker is ideal for purists seeking minimalist fashion with a sporty look to meet ever more dynamic everyday needs.