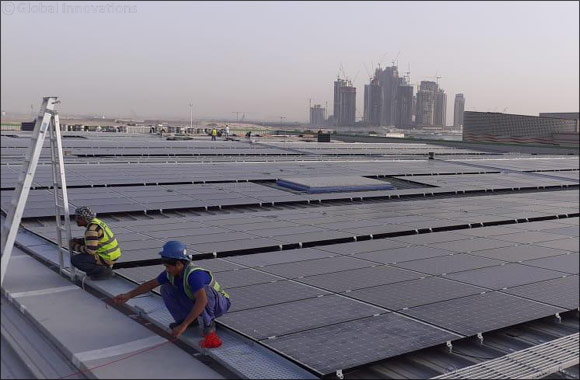 Cutting edge solar panels to be installed at IKEA and Carrefour to generate 30% of its power
Dubai, UAE, 2nd July 2019: Dubai Festival City Mall will become one of the first Malls in the UAE to install solar panels with the aim to support the UAE's long-term national initiative to build a green economy. The latest generation Panasonic PV panels will be installed on the roofs of both IKEA and Carrefour, which will each produce up to 6.4 GWh of clean energy per year, contributing to 30% of the power used by both companies.
"We are a conscious company and are always looking for sustainable solutions for our customers and retailers. We are proud to be the first to take up this initiative led by Al-Futtaim, as it not only supports our vision to becoming a greener Mall, but also provides an effective cost saving solution for our partners," said Steven Cleaver - Director, Shopping Centres UAE, Al-Futtaim Group Real Estate.
The solar panel initiative will also be integrated into Al-Futtaim's new lifestyle shopping destination in Jebel Ali, 'Festival Plaza' which is planned to open in Q4 2019 as part of its CSR program to utilise sustainable and renewable energy where possible.
This latest initiative comes shortly after Dubai Festival City Mall announced its new electric charging outlets to power zero-emission electric Tesla cars. The Mall has also recently switched to LED lighting across all its signage within the property, improving its energy efficiency.