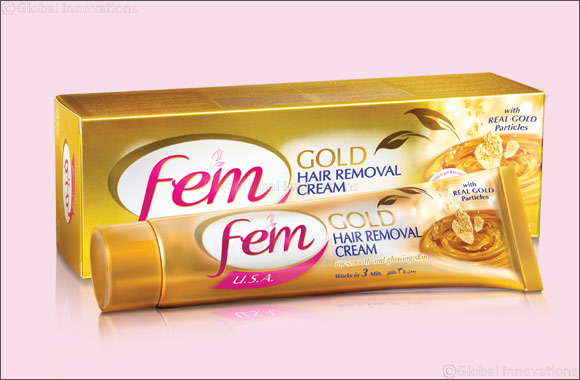 Dubai, United Arab Emirates - 17 June 2019: All that glitters is not gold! Sounds very familiar? The yellow metal has come a very long way from more than being a jewellery to being part of skincare regimen for youthful vibrant skin.
One of the most valuable metals in the world, gold has been revered for its luxurious and beautifying properties throughout history. Dating back to the time of Cleopatra, pure gold was used as a tool to maintain youthful skin. Historians have long maintained that Cleopatra slept in a gold mask every night.
In fact, gold as a cosmetic ingredient is beneficial in many ways:
It improves blood circulation by stimulating the cells from within producing a revitalizing, nourishing effect with natural glow.
Gold also slows down the depleting of collagen levels in skin cells and helps defend against premature ageing.
Gold's anti-inflammatory properties also decrease skin inflammation, thereby slowing down melanin secretion and reducing age spots.
Gold contains anti-bacterial and anti-inflammation properties that help oxygen to enter into the skin and pores for renewal and rejuvenation of skin cells.
Gold can gradually break down elastin and restore the elasticity of your tissues, increasing the elasticity of the skin, by making it firm and toned.
And the list of benefits goes on…
With the latest advancements in the skincare market today, gold has become a popular ingredient in beauty products from eye creams, masks to hair removal creams. Chances are good that you've seen some of these ultra-glam products on your Instagram feed, and there's a good reason for the hype. When it comes to the best skincare products, one that is infused with gold is tough to beat.
Enriched with the goodness of real gold particles and Jojoba Oil, Fem Gold is an ideal depilatory cream for all skin types. The natural gold extracts make your skin radiant whilst Jojoba oil ensures that your skin remains deeply moisturized from within even after the hair removal process is complete.
It's all about healthy skin…
Fem Gold is the only hair removal cream that comes with a PH balancing lotion enriched with nourishing Jojoba Oil and skin soothing Aloe vera to restore your skin to a healthy PH level. No more irritation and dryness after depilation
Whether you're looking for skin rejuvenation or a powerful ingredient that locks in moisture and gives your skin a healthy glow – gold is your answer.