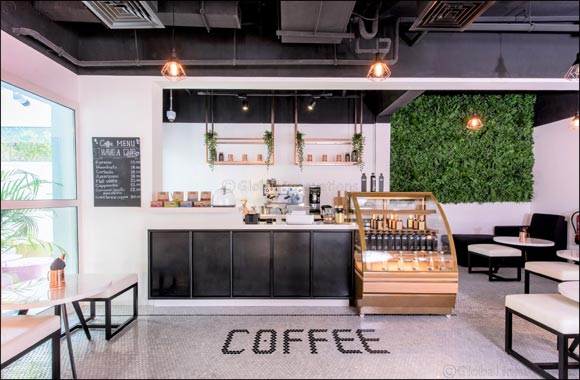 Serving up the wares with a side of coffee
Dubai, UAE, May 02, 2019: Launched in 2018, the homegrown brand The Edit is fast-becoming a favourite destination for judicious shoppers with it's perfect selection of premium ready-to-wear fashion brands, accessories, beauty, home décor and art, that are sourced from all around the world. Not only can guests pop by to treat themselves or loved ones, but the ideal little sanctuary includes an artisanal coffee bar and refreshment parlour allowing guests to take a moment and to just pause, even if it is just for a few moments.

The philosophy behind The Coffee Bar is to support local businesses in the region and to create a community experience for guests to enjoy. The team source the roasted coffee from Al Serkal in Nightjar along with offering organic single-origin Colombian coffee, which allows to keep the highest standards of quality.

If a coffee fix isn't quite needed, The Coffee Bar and refreshment parlour also offer a range of herbal and classic teas to choose from, as well as delicious treats to indulge on.

"I launched The Edit with the aim to provide a personalised service with a "millennial-friendly" experience-based journey. The Coffee Bar has really achieved that community feel with like-minded people that only a physical place can provide", comments Rumana Nazim, Founder of The Edit. "We have regular customers who frequently visit our store, as well as first time customers who love the idea that everything is housed under one roof in a homely villa in Jumeriah".

Thriving off providing the very best service, the knowledgeable team at The Edit welcome all guests in a friendly and professional manner, creating a feel-good feeling for all to experience.