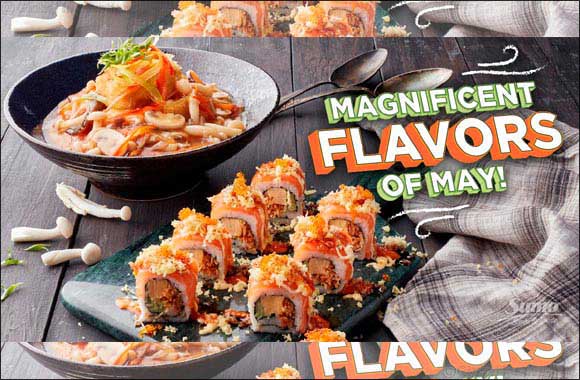 May 01, 2019 - Dubai, UAE
With the onset of the summer season, Sumo Sushi & Bento's culinary experts have created two new dishes using the season's fresh, healthy and delicious ingredients. Guests can now try the new combination of the Tsunami Crispy Salmon roll and Maitake Tofu dish at any of the Sumo Sushi & Bento outlets or just place an order via the mobile app.
Bursting with flavor, the Tsunami Crispy Salmon is filled with crispy crab, tamago, salmon and covered in crispy tempura, tobiko, spicy mayo and the signature tare sauce. The perfectly simmered Maitake Tofu dish is made from button, enoki, shitake, shimegi mushrooms and served with agedashi tofu.
Available throughout the month of May and across all Sumo outlets, the new dishes are added to the extensive new menu introduced earlier this year.
Visit any of the Sumo Sushi & Bento outlets to try the limited-edition dishes.
For more information, visit www.sumosushibento.com