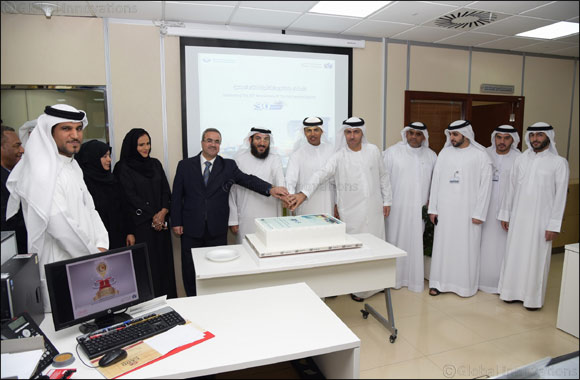 Dubai, UAE, March 07, 2018: Dubai Customs joined the international customs community in celebrating the 30th anniversary of the Harmonized Commodity Description and Coding System (HS) Convention
On this occasion, and in parallel with the World Customs Organization's HS celebrations, the Tariff and Origin Department of DC held an event commemorating thirty years of remarkable achievements and success stories since the launch of the HS convention in 1988.
"The Harmonized System is the universal nomenclature for international trade, and we highly value the great efforts of our employees towards advancing customs work and efficiently implementing the WCO's Harmonized Commodity Description and Coding System," said Ahmed Mahboob Musabih, director of Dubai Customs.
"The HS is a flagship international Customs system that tremendously transformed the Customs business worldwide. Being regularly kept up-to-date and responsive, the system has ensured uniform classification of commodities globally and streamlined the control and simplification of cross-border trade flows," he added.
On his part, Ahmed Al Kharoosi, director of Tariff and Origin, said "This celebration aims to highlight the importance of the Harmonized System which is a multi-purpose tool for a wide range of uses beyond Customs domain, including international trade data, WTO negotiations, trade facilitation and enforcement, protection of society, commercial policies and economic growth."