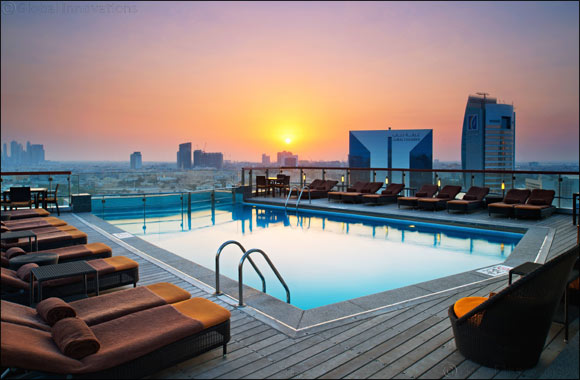 This year, make it a night to remember with the special room and dinner packages from Hilton Dubai Jumeirah and Hilton Dubai Creek
Dubai, February 7, 2018 – This year, Hilton Dubai has crafted two heartwarming offers for the most romantic day of the year. Hilton Dubai Jumeirah and Hilton Dubai Creek, two of city's most iconic properties, will be treating couples to a perfect staycation on the 14th of February, including an intimate dinner, a cozy overnight stay and a scrumptious breakfast the next morning.

Hilton Dubai Creek, the five-star hotel ideally located at Dubai Creek, is offering couples the opportunity to indulge, dine and create memories. Starting the evening is a five-course romantic dinner at Table 9, featuring signature dishes such as a tantalizing duck prosciutto with sweet melon, Australian beef tenderloin with celeriac purée, and a slow-cooked monk fish with creamy gnocchi. The decadent meal shall be followed by a tranquil night in a luxurious room with panoramic views of the Creek and the iconic Dubai skyline.

On the other side of the city, Hilton Dubai Jumeirah, the renowned hotel with a prime location in Jumeirah Beach, is offering a relaxing evening for lovebirds. The package promises the blissful city break that couples have been longing for, including a 60-minute spa treatment, a room with views of the Arabian Gulf and a dinner at Dubai's iconic Italian restaurant, BiCE Ristorante. The highlight of the night will be a 4course dinner at BiCE, including special dishes such as the Guinea fowl served in two consistencies alongside a saffron sauce, and passion fruit marinated oysters, blueberry caviar, phillo cannolo stuffed with ricotta cheese and avocado tartare, amongst other mouth-watering dishes from Head Chef Davide Gardini.
Hilton Dubai Creek

What: Valentine's Day package
When: 14th February 2018
Where: Hilton Dubai Creek
Price and offer: Room with breakfast with 5-course dinner at Table 9 at AED 1,148++*