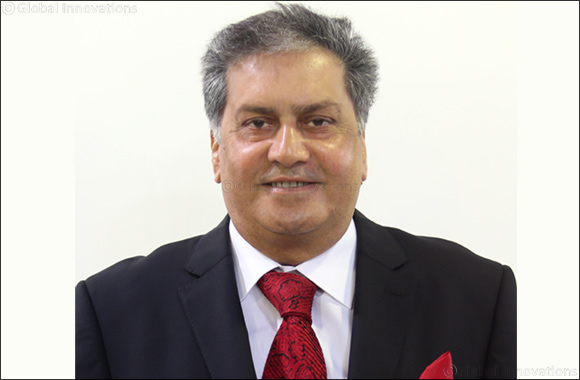 Dubai, UAE, January 16, 2018: Electronics and Computer Software Export Promotion Council (ESC) is holding the 18th edition of INDIASOFT in Bengalauru on 24-25 January 2018, informed Mr Kamal Vachani, Hon. Regional Director of ESC for the Middle East. The two day event will be attended by over 250 Indian ICT exporters and over 400 delegates from 60+ countries across the globe. It is one of the largest and most sought out event focused mainly on small, medium and startups ICT units.
Fast emerging as one of the most effective platform for brining ICT buyers and sellers together, this B2B show will witness a number of hand holdings, joint ventures, closing of business deals worth millions of dollars.
This premier ICT show, being held in different cities on a yearly basis, is supported by the Union Ministry of Commerce and Industry. The show will have several new facets, keeping in view the focus laid by the government to usher in a digital revolution in the country.The focus of the show is to enable the IT companies, particularly in the southern states to diversify in to the new and emerging global markets. "The regulatory regime, particularly relating to H1-B visa and work permits in the US, where 60% of the software and services exports are destined would compel exporters to tap alternative markets. INDIASOFT will provide a platform for them to find markets in the most cost effective manner," says Mr. Nalin Kohli, Chairman, INDIASOFT Organizing Committee and former Chairman, ESC.
"Keeping in tune with the focus laid down by the government for promoting startups in the digital domain, ESC expects a lot of small and mid size companies in the region to participate at the show to familiarize themselves with the requirements of the foreign buyers from alternative markets," says Mr. DK Sareen, Executive Director, ESC.
ICT landscape globally is undergoing a change and Indian IT scenario would have to adapt to the changing needs of the overseas clients. Application of IT in other business sectors is increasing phenomenally, be it relating to governance, genome, IOTs, artificial intelligence, agriculture, education, day to day handling of small businesses, e-commerce or for providing services to households. "India has to move in value chain in these segments particularly in internet products and in creating digital platforms," says Mr. Sareen.
INDIASOFT show is designed to project India's IT capabilities in the tier 2 & 3 cities which are keen to work with their counterparts in new & emerging markets. It will also highlight that Indian software industry possesses unmatchable quality software & services to offer.
Responses in the previous editions of INDIASOFT show were overwhelming. On an average, each edition of the event has generated good amount of businesses, hand-holdings, card exchanges etc. This year's show will have more business focus on account of the radical changes taking place across the world for digitization and gradual penetration of internet. "The delegates from developing and least developed countries, who form a major part of the foreign buyers, will explore the possibilities for entering into long term relationships with the Indian exhibitors in areas like ERP, legal outsourcing, e-governance , BPO, KPO, cloud computing, big data management, mobile application services, information security etc, says Mr. Kohli.
India has a head start in software development and information technology enabled services (ITeS). Around 90 percent of India's software and ITeS exports is with the US and Europe, wherein the US accounts for the lion's share at 60 percent. ESC is assiduously pursuing a policy to empower the Indian IT exporters to go up in the value chain by exporting high-ended software and complex solutions to the traditional markets and to penetrate intensely into the markets like Japan, Latin America, Africa, SAARC, CIS, Middle East etc. says Mr Kamal Vachani. Significantly, there will be a good participation of buyers from these markets at the INDIASOFT 2018.
INDIASOFT seeks to improve the visibility of the Indian software industry especially, the SMEs and the start- up companies in the global IT market. "The focus would be on business services, e-security, finance, banking, Insurance, manufacturing, education & training, embedded software, animation, packaged software, and many more innovative technologies. Several IT entrepreneurs will use INDIASOFT as a platform to launch innovative IT products & services," says Mr. Sareen.
International representation to the event will include delegates from countries like Argentina, Brazil, Panama, Chile, Colombia, Honduras, Peru, Cuba, Venezuela, Ecuador, Mexico, Costa Rica, Algeria, Botswana, Kenya, Mauritius, Namibia, Uganda, Zambia, Zimbabwe, Cameroon, Nigeria, Ghana, South Africa, Ethiopia, Tanzania, Cote D Ivoire, Russia, Armenia, Belarus, Azerbaijan, Kazakhstan, Ukraine, Turkmenistan, Kyrgyzstan, Uzbekistan, Thailand, Malaysia, Indonesia, Vietnam, Philippines, New Zealand, Singapore, Australia, Malaysia, Laos, Cambodia, Myanmar, Brunei, Germany, France, Bulgaria, Poland, Saudi Arabia, Bahrain, UAE, Kuwait, Qatar, Oman, Iran, , Bangladesh, Sri Lanka, Nepal, Hong Kong, Korea, Japan, etc.