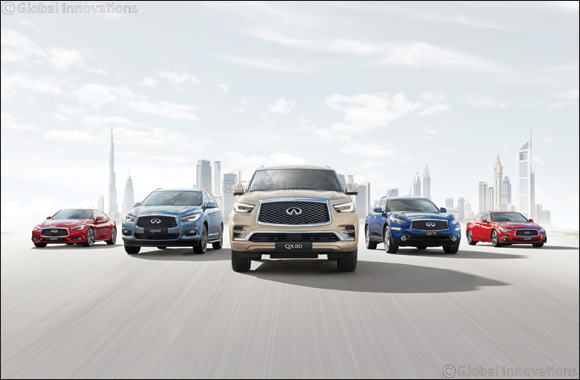 An additional 5% atop the 20% down payment on new car purchases giving customers a treasured start to 2018
Dubai, United Arab Emirates, 7th January 2018: Arabian Automobiles, the flagship company of the AW Rostamani Group and the exclusive dealer for INFINITI in Dubai, Sharjah and the Northern Emirates, welcomes the New Year with great savings. The premium brand kicks off Dubai Shopping Festival (DSF) - by covering 20% down payment on all new INFINITI purchases in addition to 5% VAT paid by INFINITI of Arabian Automobiles Company from 2nd January until the 27th of January 2018.
Arabian Automobiles and Dubai Festivals and Retail Establishment initiated their strategic relationship over two decades ago and INFINITI's customer-centric approach and brand presence gets stronger as they enter 2018 with two new models introduced in the year passed. With every campaign, Arabian Automobiles is truly committed to ensuring high customer satisfaction which surpasses the traditional car ownership experience. This DSF 2018 sees INFINITI buyers awarded with great opportunities to save money.