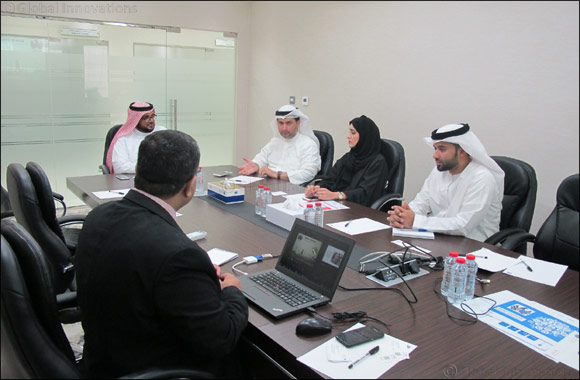 Dubai – 31 December 2017: Dubai Customs' CSR section received a delegation from Dubai Silicon Oasis Authority who came to learn about the Department's CSR efforts and initiatives.
Around 162 initiatives were carried out by Dubai Customs throughout the year and targeted more than a million people. Internal initiatives focused on making employees happier and and their working environment more comfortable and friendly. Other initiatives targeted the local environment and community including blood donation and different types of charity.
The visitors also were briefed on the Department's sustainable report which aims to enlighten stakeholders, partners, clients and the public in general about procedures in place to help facilitate global trade in a sustainable way and serve clients in the best possible way.
Khalil Saqer bin Gharib, Director of Corporate Communication Department said the CSR Section always comes up with leading initiatives and services to help society tackle social, environmental and economic challenges and turn them into opportunities. It also supports Dubai Customs in its efforts to spread more positivity amongst its employees and urge them to take part in CSR activities.
Haidar Ali, Vice President - People & Business Excellence at Dubai Silicon Oasis Authority, and Huda Majid Al Abbar were among the visitors, who were received by Ashour Mousa, Senior Manager- Public & Media Relation.