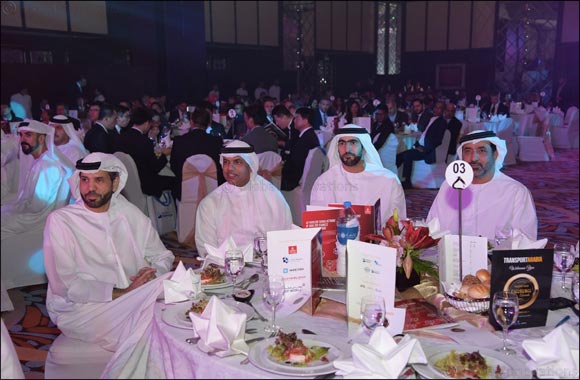 Dubai – 9 December 2017: Dubai Customs was awarded "Best Customs Department in 2017" at the Excellence Transport Awards 2017, presented by Dubai Airports and held for the first time in Dubai on 4th December under the auspices of HH Sheikh Ahmed bin Saeed Al Maktoum, President, Dubai Civil Aviation Authority, Chairman, Dubai Airports, Chairman and Chief Executive, Emirates Airline and Group.
The award was given to Dubai Customs in recognition to its efforts in facilitating passage and flow of passengers in airports and improving air cargo operations and procedures. By updating and continuous improving of customs systems and technologies at Dubai International Airport and Al Maktoum International Airport, operational efficiency increased. The latest statistics revealed a 6.6% increase in passenger traffic at Dubai International Airport during August 2017. More than 8,233,000 international passengers travelled through the airport during that month compared to 7,727,000 in August 2016.
The number of passengers using Dubai International Airport during the months of January through August this year reached more than 59 million passengers compared to around 56 million in the same period last year, which makes a 6.3% increase.
Dubai Customs sustainably updates its existing systems and innovates new ones to keep abreast of the advanced technologies in the modern world and to meet the increasing demand on its services, especially in preparation for the big event; Expo 2020.
On the occasion, Ahmed Mahboob Musabih expressed his happiness for this award. He pointed out that the award reflected the great role played by Dubai
Customs in serving the passengers and facilitating their travel in the best possible way, and at the same time boosting and developing air cargo operations by adopting latest initiatives like IATA's smart cargo initiative.
Dubai non-oil external trade through air cargo operations increased 12% to AED 153b during the third quarter of 2017 compared to the same period last year.
This, coupled with other advanced systems like the smart risk engine, facilitate air traffic and support legitimate trade and protect society from the hazards of illegitimate trade.
Dubai Customs has recently carried out a number of customs enhancements including modernization of the CCTV room at terminal 3 and building a new operations room in terminal 1.