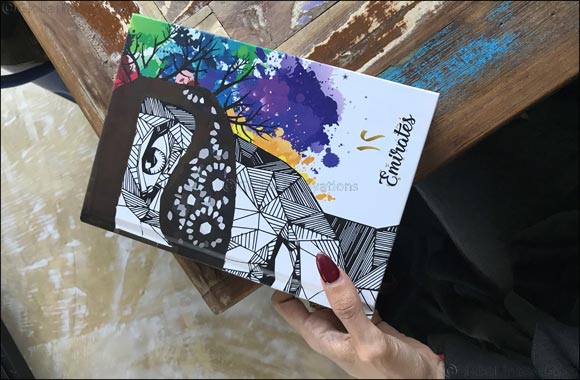 Dubai, UAE, November 28, 2017: 12 Emirates. A journal, calendar and motivational book beautifully crafted to inspire women, encouraging them to follow their passion, be creative and innovate in their lives.
Set to launch on the 46th UAE National Day, 12 Emirates features the story of twelve unsung Emirati heroines, sharing their life experiences while breaking the mould to pursue their aspirations. The journal aims to encourage the younger generation of Arab girls to evolve their role within society and take on leadership and decision-making positions.
Launched by Emirati entrepreneurs Sara Al Madani & Haleema Al Owais, and conceptualized by Kate Siuda, a Polish expat based in the UAE - the trio's friendship turned into a collaboration that led them to create a platform enabling the undiscovered heroes of our generation to inspire and be inspired.
Each month, the journal/calendar showcases a different Emirati woman, her picture and story. The book includes quotes, motivational proverbs, a Q&A for each day by the months' hero, along with visuals relating to their journey. Readers are able to jot down their thoughts, plans and goals in designated sections as well.
12 Emirates pre-order starts Dec 2nd with 10% of all proceeds from the sale being donated to women in need.