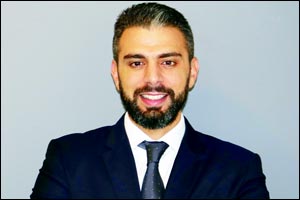 Boecher participated in Gulfood Manufacturing 2017, during which GoDubai had a chat with Mr. Abdulhadi Chalak, Country Manager – UAE, Boecker Public Health.
Q. What are the latest technological innovations by Boecker?

A. Boecker® is committed to bring the best solutions from around the world to our communities' doorsteps and we are continuously working to develop and launch innovative products. Recently, we introduced in the UAE market our innovative bird control solution; an advanced laser based technology. Moreover, Boecker® has launched its Occupational Health and Safety Lite™ certification programme, taking workplace safety to a whole new level.

Q. What is the response to such technology in the F&B sector?
A. Customers expect and demand a safe environment when it comes to F&B sector. Boecker® makes sure that they are maintaining what is necessary in regard to hygiene and Safety. Our solutions provide a clean, safe and hygienic environment.

Q. How does each of your three branches of expertise contribute to F&B?

A. Boecker® has been serving the F&B industry for over two decades, bringing expertise in Integrated Pest Management, Food Safety and biosecurity.
The company provides Integrated Pest Management™ services that are all assured by the Chartered Institute of Environmental Health (CIEH) – UK. Boecker® provides as well food safety trainings and consultancy services that build and implement safe food management systems like HACCP and ISO 22000.
Furthermore, Boecker® has developed a professional disinfecting services to ensure a germ protected environment thanks to the Infection Control Plan™ (ICPTM) service which is the most important part of our Biosecurity line of business.


Q. What were the offerings of Boecker at the GFM?

A. At Gulfood Manufacturing, Boecker® has introduced its newly designed certification programme named OHS LiteTM. It was tailor-made to service the F&B industry and addresses Occupational Health & safety concerns in the workplace. The Certification is assured by the Chartered Institute of Environmental Health (CIEH) in the UK and approved by the Knowledge and Human Development Authority (KHDA).


Q. What was the general response?

A. We were impressed by the number of visitors who had great interest in our products, especially our range of trade items. We provide the most advanced, innovative and reliable technology driven fly killer machine in the market - the "PestWest" machines and Boecker® is the sole distributor in the Middle East and GCC region.

Q. What are the future plans of Boecker after GFM?

A. Boecker® continues to expand its operations all over the UAE. We opened new branches in Ajman and Fujairah besides our existing branches. Furthermore, we aim to provide diversified products and services to our F&B and hospitality clients. With this in mind, we are introducing more added value services such as Mystery Shopper and Occupational Health and Safety Certification programme (OHS LiteTM). We are boosting as well our Q-Platinum AwardTM (QPATM) programme for Small and Medium Food Establishments (SMFEs), in addition to innovative bird control solutions and disinfection solutions for central kitchens, F&B outlets, restaurants and hotels common areas.

Q. Any special information you would like to provide to the readers?

A. Boecker® Public Health is the leading public health company in the Middle East, providing a holistic range of products and services in Pest Management, Food Safety, Biosecurity and Occupational Health and Safety across Lebanon, the United Arab Emirates, Qatar, Saudi Arabia, Jordan and Kuwait. Founded in 1994; Boecker® Public Health has continuously been at the forefront of environmental health services. Boecker® extensive presence in the Middle East placed it as a global player with strong strategic partnerships with the world's most renowned research and excellence centres as well as leading producers of high quality products and systems.