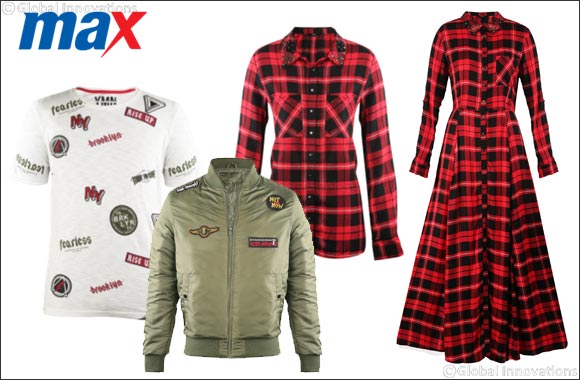 UAE, 22 October, 2017: Max, the largest value fashion brand in the region, embraces the punk movement this season with the new Rock Noir collection.
Under the umbrella of the 2017 Autumn/Winter Collection, the Rock Noir collection brings in elements from the 1980's and transforms the casual alternative look into a classic appearance with bold attitude. The collection comes with precise fits in a palette of classic monochromes with an offset of deep reds, blush pink and metallics.
Stylish padded bomber jackets, classic chequered shirts, metallic pleated midi skirts and floral sweatshirts set the trend for the season.
Padded Bomber Jacket - AED 100
Chequered Long Sleeves Shirt with Studded Collar - AED 55
Printed T-Shirt - AED 29
Full Dress - AED 85