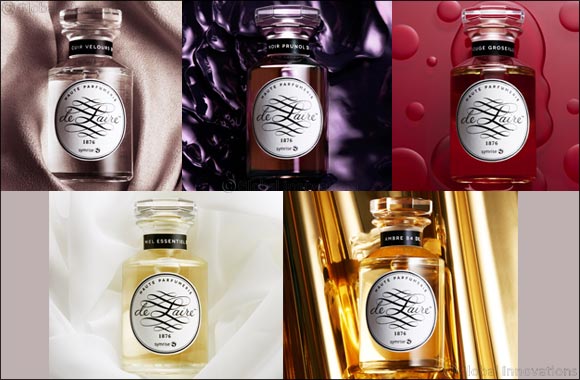 Symrise, one of the leading producers of fragrances, will be present at the largest international trade fair for beauty products, fragrances, wellbeing and hair in the Middle East.
Dubai, UAE, May 14, 2017: Symrise, one of the global leaders in supplying flavors, fragrances, cosmetic active ingredients, raw materials and functional ingredients, will be attending BeautyWorld Middle East, taking place in Dubai from the 14th to the 16th of May 2017. Held in the Dubai World Trade Center, the exhibition is the Middle East's most renowned event aimed at bringing together the beauty industry's beauty, fragrance, hair and wellbeing suppliers with leading brands and industry specialists. As one of the world's leading companies, Symrise is looking forward to present their new ingredients in fine fragrance and personal care.
At this year's BeautyWorld Middle East, Symrise wishes to showcase its new range of innovative products, proving their advance into a new era of fragrances. Highlighting the rich heritage and unique internal cross-disciplinary collaboration, Symrise has been continuously successful at creating sensorial fragrances and wellbeing products with unparalleled beauty benefits. This elevates Symrise Fragrances to the next level of fragrance creation. Consumers can enjoy products that improve their beauty, wellbeing and overall happy living.
Commenting on the company's participation in the exhibition and on their fragrance launches, Achim Daub, President Scent and Care at Symrise, states: "Our goal, as always, is to deliver better living through scent. It means, offering consumers a better living when they use products with our ingredients and sensory solutions thus improving their beauty, wellbeing and happiness. Our new storyline emphasizes this approach in a very sophisticated way: We want everyone to benefit – our customers, consumers and our partners. BeautyWorld Middle East is the ideal trade platform for us to showcase our new platform."
Exclusively for BeautyWorld ME, Symrise will be showcasing a new De Laire base deeply inspired by the unique Middle Eastern culture. Drawing from 220 years of fine fragrance heritage, this oriental influenced base will be followed by an exclusive tailor-made fragrance collection created solely for the region. Recognized globally by the perfume industry, the De Laire bases are iconic blends used to create the most emblematic fragrances, including Femme de Rochas and Chanel 19. Additionally, Symrise will also present in an exclusive unique fragrance collection sublimating their new innovative captives and natural ingredients from Madagascar. In a last part, Symrise will present their latest market leading cosmetic ingredients in Hair Care, Whitening and Active Ingredients.
Symrise will be showcasing three key product lines:
Fine Fragrance Range:
Six De Laire bases including 1 exclusive base created for BeautyWorld Middle East
2 fragrances collections sublimating De Laire bases, captives and natural oils
Natural ingredients from Madagascar with 2 newly showcased
Cosmetic Ingredient Range:
Hair care, Whitening products and Active ingredients