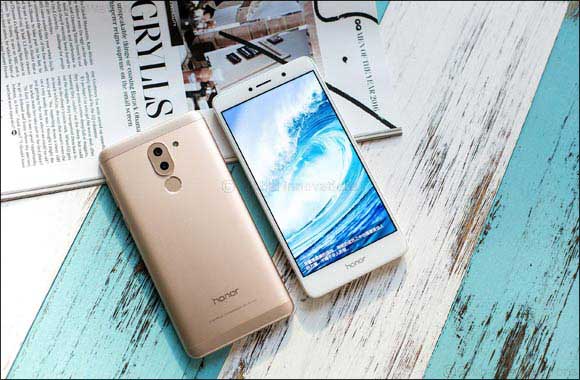 HONOR 6X comes to the rescue providing reprieve from the electronics ban in flights with an enhanced business and entertainment experience.

Dubai, UAE, April 10, 2017 – The recent ban on larger electronics on flights can make long-haul travel seem unimaginably arduous for the digital natives, techie-trendsetters, on-the-go entrepreneurs and millennial parents of today. With the modern traveller's need to stay connected and able to work from any destination, the honor 6X from Huawei's number one smartphone brand, honor, comes to the rescue to take care of all your work and entertainment needs in-flight, within a single device.
The honor 6X's ability to run multiple business and entertainment applications, combined with its long-lasting battery life, make it the ultimate travel accessory for long-haul flights. With a Kirin 655 octa-core CPU (16nm) and 3GB RAM*, coupled with Smart File System, the honor 6X is a powerful technology beast that allows you to seamlessly work, game, browse, listen to music or run multiple apps at the same time.
You can also store all your entertainment on your phone, planning ahead for your travel, as the honor 6X's 32GB memory, combined with an expandable storage, offers ample capacity to store music, videos and photos.
Travellers can now relax for hours without the stress of having to re-charge the device. Running on a powerful 3340 mAh battery, Honor 6X offers an exceptional battery life. With its 16nm CPU and power saving technology further reducing power consumption, the Honor 6X can provide up to 2.15 days of usage and 1.54* days of heavy usage on a single full charge; in most cases getting you through the duration of your long-haul flight. the Honor 6X allows you to enjoy up to 11.5 hours of video, 70 hours of music, or up to 8 hours of gaming.