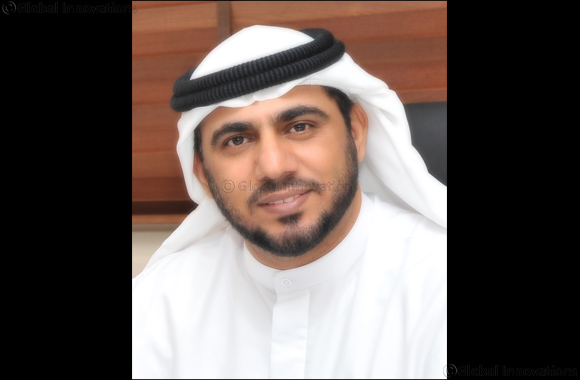 Khalil Saqer bin Gharib: Mohammed bin Rashid inspires us to achieve excellence in our industry specialized communication
Dubai – 22 February 2017: The Ports, Customs and Free Zone Corporation (PCFC) has further reinforced efforts aiming to leverage corporate communication in Dubai and the United Arab Emirates at large to be on par with the world's best standards and practices. The corporation's communication and media performance is being improved to equal the output of global media outlets specialized in ports, logistics and customs business.
A brand-new communication strategy has been put in place by PCFC with the objective of building world-class corporate communications that stand out as a benchmark reference worldwide. This strategy is geared to increase awareness locally, regionally and globally of the vital role of the organization's industry in boosting world economic growth through cross-border legitimate trade facilitation and ensuring secure global supply chains.
The PCFC's corporate communication targets developing specialized media products that spread authoritative knowledge and provide international audience with up-to-date information about the global ports operation, logistics and customs industry. A variety of internationally-oriented print, audio-visual and electronic media channels as well as social media platforms are used to tell the world the story of PCFC and through it Dubai's achievements in global trade, ports and logistics industries. Also highlighted are the key milestones and efforts undertaken to move the industry forward based on innovation, technology and human capital development, so that it can ultimately meet the challenges and expectations of today's smart global economy.
This diligent and very focused communication enterprise has yielded not only increased visibility for PCFC in the global media, but also and most importantly strong engagement and interaction with a wider global public.
Khalil Saqer bin Gharib, Director of Corporate Communication Department at Dubai Customs, an entity under PCFC, said: "We are inspired by the vision of His Highness Sheikh Mohammed bin Rashid, Vice President and Prime Minister of the UAE and Ruler of Dubai, in our continuous quest towards excellence and leadership in government communication sector. We are always keen to produce a clear specialized media discourse that targets different segments of community to emphasise the key role of ports, logistics and customs industry for economic and social development locally and globally, in line with the government's established public communication messages."
Bin Gharib noted that Dubai Customs communication department, for example, published as many as 900 press news and media products worth an estimate value of AED 9 billion over the past three years from 2014 and 2016. "This reflects the high attention directed by PCFC to taking its corporate communication performance to new heights, being an important driving force for organizational growth and industry development."
"Our objective is for the PCFC to be a role model in corporate communication in its line of business, both domestically and worldwide," asserts Khalil Saqer bin Gharib.
The only way to achieve that bold goal, Mr. Bin Gharib believes, is to continue thinking ahead and bringing news ideas out of the box to communicate both creatively and effectively with our target audience, stakeholders, industry partners and the global community.