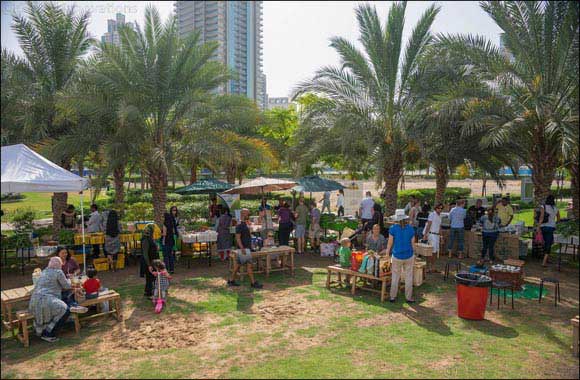 Event happenings and other engaging activities available for all family members in the centre of Business Bay

Dubai, UAE, 19 January, 2017: During the breezy Dubai Winter months, Dubai Properties is transforming its unique retail destination Bay Avenue and Bay Square into a family-friendly and "It" destination for residents and visitors to come enjoy their time, through a variety of different event offerings and family-fun activities.
Bay Square:
Event Description: Free Outdoor Art Classes open to students aged 10 years and over. 10 Art teachers will each embark 20 students on a full Art curriculum that will last 16 sessions. Students will be introduced to all kinds of painting techniques such as acrylic, spray, oil, water colours, sketching and others.
Dates: Every Saturday
Time: 9:00 am to 12:00 pm
How to Register: All students must register in advance. It is 100% free to attend for the first 200 students who register. No previous artistic experience is required. All materials are provided on site. To secure your spot go to www.artsquare.ae or facebook.com/artsquareDXB
Bay Avenue:
Baker & Spice Farmers' Market on the Terrace
Event Description: This is the 8th season of Baker & Spice's farmers market on the terrace. The UAE's only Farmers market with produce direct from the farms to Bay Avenue, along with cooking demonstrations from Taj Hotel head chefs.
Dates: Every Friday, till 26th May 2017
Time: 8:00am till 1:00pm