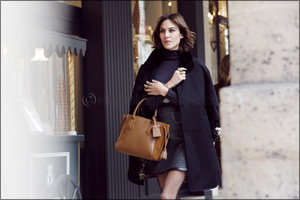 LONGCHAMP WISHES YOU A BLESSED EID AL ADHA

Sophie Delafontaine, Creative Director of Longchamp draws her inspiration from the animal, vegetal and mineral worlds to create a new silhouette, both sensual and warm for Fall/Winter 2016.
About Longchamp
Founded in Paris in 1948 by Jean Cassegrain, the Longchamp fashion house remains a family-owned and run business. Longchamp handbags, luggage and accessories are known worldwide for their artisanship and know-how. The brand's collections have expanded to include shoes and ready-to-wear. Longchamp is an international brand whose drive and energy have never waned throughout the decades. The brand embodies French style and inspires creativity. Innovative advertising campaigns and exciting collaborations with a range of artists underpin the modern and playful spirit of the Longchamp brand, today represented throughout the world in over 300 exclusive stores.