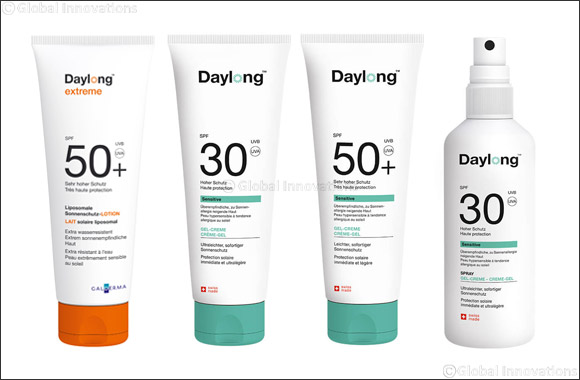 Daylong sun care launches in the UAE – the everyday sun care solution for the whole family

Dubai, UAE, July 31, 2016: Whether it's a beach holiday, city break or simply introducing sun care into your daily routine, Daylong has a sun care solution for all requirements and skin types.
Galderma - the medical solutions company of Nestlé Skin Health - has launched its Daylong sun care range in the UAE. Available from AED 97, the Daylong product line includes nine sun care products in four different categories: dry skin, oily skin, kids and an aftersun line.

"Our mission is for people across the UAE and our residents who are travelling abroad to enjoy the summer sun safe in the knowledge that their family's skin is protected," said Antonio Ferreira, spokesperson for Daylong. "Daylong is the only sun care brand in the UAE to provide complete protection from damaging IR rays, while reducing the risk of sun damage and premature ageing."
With all products also available in smaller travel sizes, Daylong is the perfect sun care solution for short haul trips and restrictions on bottle sizes carried in hand luggage.
Scientifically formulated and dermatologically tested to offer wearers consistent and reliable sun protection, the hypoallergenic Daylong range uses photostable UV filters to combat dangerous UVA, UVB and IR rays. Daylong is available now at selected pharmacies across the UAE.