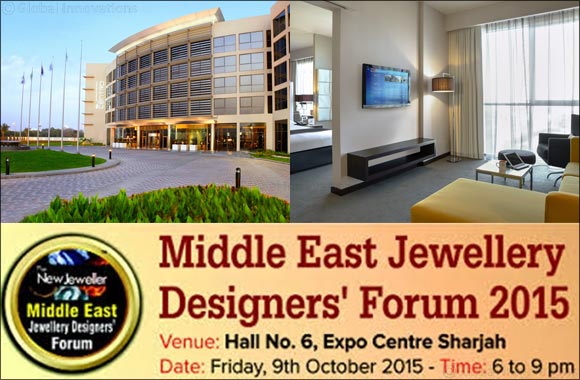 First ever design focussed forum in association with Mid-East Jewellery Show…
Sharjah, UAE, October 8, 2015 – Centro Sharjah is on board as Hospitality Partner for The Mid-East Jewellery Forum, scheduled to be held on 9th October at Sharjah Expo Centre during the Mid-East Jewellery Show.
The forum organised by New Jeweller Magazine is a one of a kind initiative in the region to congregate the fraternity from the jewellery industry. Jewellery designers in the Middle East have played a pivotal role in transforming the gems and jewellery industry in the Gulf. The forum will serve as a platform for designers, students and high profile clients to envisage in the aspiration value that goes behind designer jewellery.
Within the context of Centro Sharjah's association, Mr Michael Kasch, General Manager said" The mid-east jewellery show has become one of the key trade events hosted in Sharjah biannually, and is the biggest jewellery event in the region" he added," we're thoroughly delighted to play host to key designers at our hotel for the forum and proud to play our role in this fascinating event"
The New Jeweller Magazine : The UAE team of the magazine has played a crucial in interacting with leading designers and design institutes in the GCC region and firmly believe that design is crucial for the Gems and Jewellery Industry to succeed with the constant change and global competition.
For more information, please visit http://roho.it/refgk