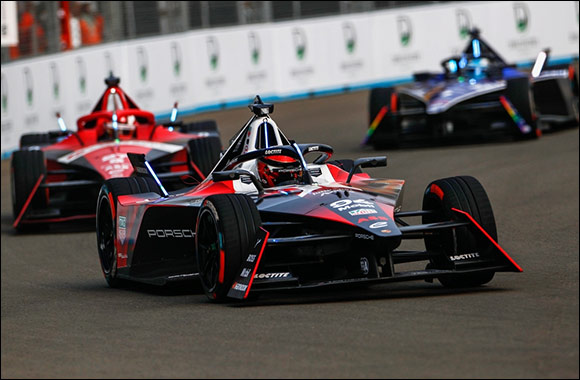 • Formula E becomes first global sports organisation to align to PAS 2060 the only internationally recognised certification for contributing to carbon neutrality
• World's first net zero sport since inception builds on its global-leading commitments and progress towards a carbon neutral world
• The standard ensures accountable, accurate, credible and certified emissions reduction
• Formula E has already reduced emissions by 24% against its Season 5 baseline

Dubai, Riyadh, 5 June 2023: Formula E today announced its alignment to PAS 2060 – the only internationally recognised certification for contributing to carbon neutrality – to maintain its industry-leading sustainability credentials and Net Zero since Day Zero* status.
Formula E is already the first sport in the world to be certified with a Net Zero Carbon* footprint since inception and to join the Science Based Targets initiative, committing to reducing the championship's emissions by 45% by 2030 (based on a Season 5 [2019] baseline). Formula E has already achieved a 24% reduction in absolute Scope 1, 2 and 3 emissions despite continuing to grow and hosting a record number of races.
The PAS 2060 standard, published by the British Standards Institution (BSI), allows organisations to demonstrate that their carbon neutrality claims are both credible and verified to increase accountability and consumer confidence.

The international standard provides guidance on how to quantify, reduce and offset greenhouse gas (GHG) emissions on business-related areas as advised by the United Nations' (UN) carbon reduction framework.
This can include emission reduction efforts related to activities, products, services, buildings, projects, and events. Whilst companies can calculate their footprints, purchase credits and claim carbon neutrality, the PAS 2060 standard provides a framework for enhanced accuracy and certification. A robust and thorough standard is increasingly important as companies and governments work towards a net-zero world by 2050.

Julia Pallé, Director of Sustainability, Formula E, said: "Through aligning to the internationally recognised standard on carbon neutrality, PAS 2060, Formula E is reinforcing its leading position across global elite sport and sustainability. As an organisation we have consistently held ourselves to the highest of standards when measuring, reducing and offsetting our emissions and this new standard reaffirms that commitment. It ensures that as we continue to grow our championship, we can also ensure that the reduction of our emissions of 45% by 2030 is sustainable, accurate and certified to the highest degree."