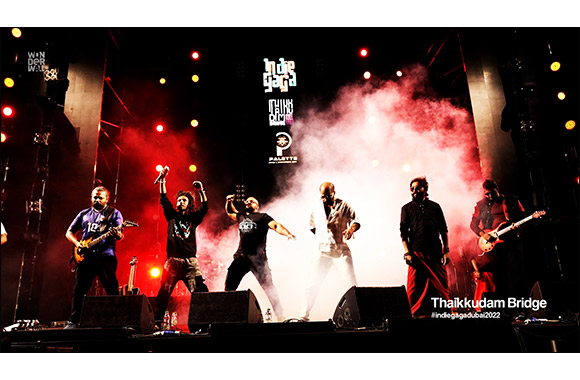 Synergy Events in association with Titan Watches brings you the Royal Purple Party on the 3rd of June at Dubai World Trade Centre.
Catch multi-genre music group, Thaikkudam Bridge as they return to Dubai after their last
sold-out show at Expo 2020.
The 15-member ensemble member band, which features nine vocalists and six instrumentalists, will regale audiences with their dynamic, energetic stage act that showcases their diverse musical and linguistic influences, all of which result in a unique musical experience that is truly cross-cultural in nature.
They will be joined on the night by DJ Ribin Richard who will warm up the crowd.
As an added treat there's a Titan Watches pop-up where the audience can enjoy a cool photo opportunity and a chance to win a Titan Smartwatch every hour during the event! If you are attending the event, register on this link - https://www.encirclextra.com/titansmartcontest/

Hurry now! Tickets are now on sale at https://events.q-tickets.com/eventDetail/3956913148/The-Royal-Purple-Party