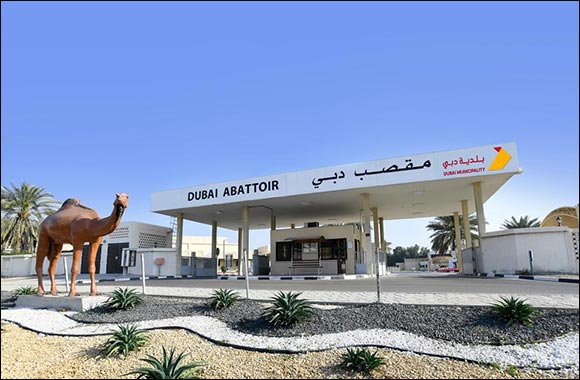 Dubai Municipality, 23 June 2022: In preparation of the upcoming Eid Al Adha, Dubai Municipality abattoirs are enhancing their services by allowing customers to purchase livestock online and get them slaughtered, prepared and delivered to their homes using smart apps, without the need to come to the abattoir. This is in line with the Municipality's vision to sustain its position as a leading municipality that delivers the greatest quality of life to its residents by adhering to the highest standards in its services, and meeting customers' needs in a timely, smooth, and flexible manner.
Smart Apps
The authorized smart apps for ordering sacrifices include Al Mawashi, Turki, Shabab Al Freej, Dhabayih Aldaar, Al Anoud Slaughters, DHABAYEH UAE and Tender Meat. These apps are customer-centric and offer high quality services that save time and effort.
High Safety Standards
The Municipality emphasized the importance of relying on their abattoirs as they employ the latest tools and equipment to operate according to globally approved hygiene requirements and standards. The abattoirs offer Sharia-compliant livestock slaughtering services, guaranteeing health and safety of the people, as they prepare and slaughter livestock in a clean and hygienic environment. The facilities also provide veterinary inspections of livestock before and after slaughtering to ensure they are safe and fit for human consumption.
Working Hours
The Municipality announced that Al Qusais Abattoir will be open from 7 am until 6 pm on Arafa Day, from 8 am to 4 pm on the first three days of Eid Al Adha, and from 8 am to 6 pm on the fourth day. The working hours of Al Quoz, Hatta, and Al Lisaili Abattoirs will be from 7 am to 4 pm on the Arafa Day, from 8 am to 4 pm on the first three days of Eid Al Adha, and from 7 am to 2 pm on the fourth day.
Safety and Prevention Guidelines
The Municipality has established certain guidelines for the transportation of livestock, to ensure that they are transported to the abattoirs in secure and equipped vehicles. They also emphasized the importance of implementing preventive measures and avoiding butchering livestock in ranches and farms to maintain animal safety while limiting the risk of communicable disease transmission between animals and people.