with Jacqueline Khale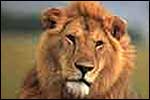 I had always wanted to experience the wildlife in Africa firsthand, and as Kenya is the heartland of African safari country - boasting the most diverse collection of wild animals on the continent - it was a natural first choice of destination.
Safari is the epitome of an African adventure, and Kenya promises a safari experience like no other, with some of the most magnificent game parks in the world. In a bid to promote this once-in-a-lifetime experience, Kenya Airways is offering an unbeatable package to the most famous of all reserves - The Masai Mara. And that's where we were headed.
If you are a true wildlife enthusiast and would like to visit other reserves, it would be advisable to make Nairobi the base for your journeys, which incidentally is what safari means in Swahili.
When planning a trip, you must remember that the main tourist season is in January and February when the weather is most pleasant. This is also the time when Kenya's bird life flocks to the Rift Valley Lakes in greatest numbers. From June to September the weather is still dry, but outside of these months is the rainy season, off-peak to visitors.
After an uneventful flight to Nairobi, we piled into our safari van, which allowed unobtrusive viewing of the animals, for an arduous five-hour drive to the game park. Nairobi per se, is without much character but things started getting better as we headed out of the city.
The first halt was at the viewing point of the Rift Valley Escarpment. One of nature's wonders, this is a fertile valley that stretches as far as the eye can see and is a result of the earth's movement thousands of years ago.
I must point out that half the enjoyment in a safari is guaranteed if you are fortunate enough to have a good guide. We were lucky to have Salim with us, who has been a safari guide for as long as he cares to remember and is fluent in Swahili, Arabic and English. He was full of anecdotes and had credible answers to some of the most impossible questions.
At this point, the ride was still comfortable as the roads still bared some relation to tarmac. Then suddenly the dirt road began and after a couple of hours, all sensation in the rear was numbed. Suddenly, Salim cheered our spirits by pointing out large herds of wildebeest grazing in peaceful coexistence with herds of zebra. He informed us that these are the resident animals of Masai Mara and do not take part in the migration.
On the Mara, a variety of accommodation is available, from budget camps to luxury lodges and resorts. The most sought after is the Governor's Camp and Keekrok Resort. But, personally, I don't believe that you can get a real taste of the wild by lounging in luxury. A bit of roughing it out is necessary. The idea of luxury camps with zip up tents and private lookout balconies overlooking the River Talek seemed more inviting. You experience the real thing when, at the stroke of midnight, the resort's generators are switched off and it becomes eerily quiet.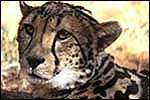 The Masai Mara is the most popular game reserve in Kenya. Abounding with wildlife, the park spills over into neighbouring Tanzania, where it is known as Serengeti National Park. As it is one eco-system shared between the two, national borders don't apply. In addition to the Big Five that comprises, lion, rhino, buffalo, elephant and cheetah, other animals found in abundance include hyenas, leopards, hippo, giraffe, gazelle, topi and impala. Almost 450 species of birds have also been identified in the park.
A spectacle that visitors should never miss is the migration of more than one million wildebeest. The amazing yet humbling display takes place at the start of the rainy season in December when the animals migrate to the grassy plains of Serengeti.
After birthing in January and February, wildebeest scatter over the plains. In May when the grass is depleted, they begin their trek back to the Masai Mara, reaching their destination by July, where they remain until October, after which the journey begins again. Unfortunately, I have to be content by experiencing this on National Geographic & Discovery channels.
We were very lucky to have spotted three of the Big Five. Having seen many prides of lionesses with their cubs and three lions prowling on their own, we even saw a kill, where a lioness had killed a topi, on which her cubs were feasting, while she kept guard, very wary of the approaching vans.
Small herds of elephants, some with little ones craftily hidden by the elders were grazing on the endless plains. At another sighting, a couple of tuskers even got frisky at a waterhole and sprayed the onlookers.
Salim, with his presence of mind veered off course to take us to see a herd of buffaloes patiently grazing and then hurried towards the banks of the River Talek, as he was informed by his colleagues on the walkie-talkie about the sighting of hippos.
When you are out in the wild, it is no fun without some high-panic moments. We had ours when our van wouldn't start near a pride of lions. This happened not once, but twice. When the starter eventually caught, I asked Salim what would have happened otherwise. Nonchalantly, he replied, "We pray and wait for them to move".
Our second so-called brush with danger was when we descended on the banks of the river for a closer view of the hippos. Just when taking advantage of the photo opportunity, one of the guides pointed out to alligator tracks, hinting at danger lurking nearby. What ensued was a sight not dissimilar to the migration of wildebeest scampering to safety.

If facing the animals up close and personal is unnerving to you, viewing them from the safety of a hot air balloon is an option. This memorable alternative to a game drive offers a bird's eye view of the reserve's wildlife, which poses undisturbed for your viewing pleasure.
Sensing our disappointment at not having sighted any rhinos and the ever-elusive cheetah, Salim explained that most of the rhinos have moved to Amboseli National Park and you would have to be really lucky to spot a cheetah.
On the western border of the Masai Mara is the spectacular Esoit Olooloo Escarpment, where the highest concentration of game can be found. The other highlight of the Mara is the Masai village within its boundaries, which is open to tourists.
This was definitely a highpoint of my visit too. Though some of the Masai warriors have been educated and can converse in English, they still live in conditions that remain untouched by modernity. They performed a traditional warrior dance for us and we were invited to join in. Never one to pass up on such an opportunity, I tried my best to jump half as high as these six-foot tall, reed thin warriors - definitely a sight my family wishes to forget in a hurry.
Another mandatory stop is the Masai souvenir shop. Going by Salim's tip, start bargaining at half the amount quoted and take it lower from there. There are definitely some attractive keepsakes, including pieces of colourful Masai jewellery and woodcarvings.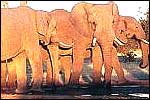 Other game parks in Kenya that are worth a visit are Amboseli National Park in Southeast Kenya, Aberdare National Park that is part of the Aberdare Mountain Range, Lake Naivasha and Lake Nakuru in western Kenya, Samburu National Reserve and Tsavo East and Tsavo West. This is Kenya's largest national park and one of the largest protected wilderness areas in the world.
One thing is for sure, after a trip to see wildlife in its natural habitat you will never want to set foot inside a zoo again. The experience is both dramatic and enlightening and offers so much more than the traditional beach or city holiday.