Luxor-Aswaan cruise (4 days)


A voyage down Pharaonic dynasties


Luxor, as the tourist brochure says, "is a testimony to the desire for immortality, of temples, tombs and palaces built for eternity in sandstone and granite." The city has been described by Homer as "the hundred gate city." The Luxor-Aswaan Cruise stops every 1 hour to allow tourists to disembark and visit the archeological marvels that dot the two sides of the river Nile. On the east bank, greeting the sunrise, in what is aptly known as the "City of the Living", is Luxor and Karnak. And on the west bank, under the shadow of the setting sun, is the "City of the Dead", the Tombs of Nobles, the Valley of Kings and Queen Hatsheput's Temple. Everywhere you will find giant statues with heads of gods and animals looming above you. The sense of being overwhelmed by monuments breathing down several thousand years of shared memories, is an experience that verges on the eerie.


Karnak Temples on the East Bank of the Nile are built on a massive scale, covering nearly 100 acres and over thirteen hundred years old. If you decide to look around Karnak, your tour will invariably start with the Avenue of Rams, dedicated to Amon, the God of fertility and growth. "In Karnak temple you will find drawings on walls over 4 thousand years old, but as colourful and clearly drawn as if it were done very recently", said Mr. Taher. The legendary Ramses II, the Pharaoh of the Biblical Exodus, has statues dedicated to himself and his wife Queen Nefertari in the Karnak temples.
The Ramesseum on the West Bank is a stupendous mortuary temple, the inspiration for Shelley's immortal poem "Ozymandias." Most of the temple, built by Ramses II, the Pharaoh of the Biblical Exodus, has been swept away by the Nile. Ramses, or "Son of Ra", the sun god and the warrior king of Egypt, erected colossal monuments to himself in every major Egyptian city of his time. He built a great city called Pi-Ramses (House of Ramses), built temples in Abydos and Abu Simbel, added to the temples at Karnak and Luxor. In front of the ruins at Ramesseum is the base of the colossus of Ramesses that once stood 17m high. The statue would have weighed more than 1,000 tons. Only the head and torso remain as of today, with other broken pieces in museums all over the world. The ceiling in the Astronomical Room is still intact with the illustration of the oldest known 12-month calendar.

Necropolis of Thebes and Osiris, God of the underworld.

Tomb of Tutankhamun

Temple of Khum (built in commemoration of the battle between two Gods)

Temple of Komombo, dedicated to the crocodile and healer of gods.

The Temple of Philae - the best preserved Ptolemaic temple, dedicated to the goddess Isis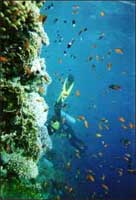 Sharm el Shaikh & Hurghade (4 nights each)
The Red Sea coast is like no other. A thousand kilometers of mountains in dramatic hues of red and purple, endless stretches of sandy beaches, and rainbow coloured coral reefs, with an underwater life so rich in its diversity that it takes even the most "seen it all" diver by surprise!

Two very popular resorts on the Red Sea are Sharm el Shaikh, home to the world's greatest scuba diving and Hurghada. Sharm El Sheikh is situated on the southern tip of the Sinai peninsula and is a must "see" for its stunning aquamarine water teeming with spectacular coral reefs and a rich variety of marine life. For those of you who crave to plunge into the sea, this is the place for you! Sharm El Sheikh is famous for some excellent diving and snorkeling sites.

Things to do in Sharm El Sheikh:

Diving

Snorkeling

Wind surfing

Sailing

Parasailing

Water skiing

Banana boating
St. Catherine Monastery
Built by Emperor Justinian in the 5th century, the monastery lies between mountains of mythical proportions. On one side is the Moses mountain on which Moses received the Ten Commandments and on the other is St. Catherine mountain on which the angels placed the body of St Catherine who was tortured and beheaded by her father for her faith. Legend says her body was transported by angles to Mount Sinai's highest peak where monks from the monastery, guided by a dream, found it, intact (!) after 300 years! The Monastery contains a dazzling array of art spanning 15 centuries and boasts of a library, which is on par with the Vatican for its priceless collection of original Christian manuscripts. On the slightly grisly side, the Monastery also holds a collection of hundreds of skulls of revered monks, preserved over 500 years!

Mount Moses

The overwhelming religious significance of this mountain is intimidating. For Christians and Jews alike, it is sacred land, blessed by the presence of God himself. God spoke to Moses through a burning bush on this mountain. It is from this mount that Moses descended with the Ten Commandments (so brilliantly captured in the Hollywood blockbuster of the same name!) Mr. Taher has an eerie, inexplicable experience to share with us. While on Mount Moses he chiseled out a piece of rock from it and found to his utter amazement that it had the figure of a tree engraved on it. "I couldn't believe my eyes and broke some more pieces of rock from the mountain face. Not once but several times. And every mountain rock had an identical tree engraving on it!" The rocks are sometimes vividly colourful, rich with minerals.

The Canyon

Mr. Taher insists it is a "Must see!" The drive starts high above and the roads cut deep into the mountain slope. The drive takes over 2 hours to wind down the gorge. Once down just to look up at where you started from is a heart stopping experience! Tours to the Canyon are available from Sharm el Shaikh. "Quite an astonishing sight is the brilliant splash of colours on the walls of the Canyon," says Mr. Taher. It seem painters were given the liberty to pour forth their artistic urgings on the canyon walls - perhaps the only such natural canvas in the world.

Sharm el Shaikh & Hurghade

Sharm el Shaikh is very popular with Italians and Hurghade with Germans who fly down straight to these resorts for deep sea diving. Both are renowned worldwide for their vividly colourful coral gardens. Hurghade is the place for those keen on fishing. Incidentally you can also spot quite a few dolphins if you are lucky, gamboling in the Red sea. Both resorts are very popular golf resorts and also offer good horse riding opportunities.

Well, that is "Egypt in 15 days for you!" Egypt is teeming with Pharonic, Christian and Islamic monuments which would probably take more than a month to cover, if one wanted to see them all. This is where Mr. Taher's comprehensive 15-day itinerary can come useful. You could comfortably cover the best of Egypt in a fortnight.

As we were drawing to an end of our tete a tete with Mr. Taher, we asked him had he to choose from a destination other than his homeland, which would it be. "Undoubtedly Paris," he said, without even pausing for a second! "It is so vibrant with culture! And what superb cuisine they have to offer! French people, as per my experience, are one of the most hospitable and warm people I have met! I have traveled so widely and have yet to find another city that can compete with Paris! And being an Arab, I feel even less alienated in Paris since the city has so many Algerians and Moroccans, all of them speaking in Arabic!" The travel professional in Mr. Taher could not resist adding that Mercure hotels were an excellent bet for budget travelers. He advised those traveling on a tight budget to opt for boutique hotels. They are cosy, very French in its intimate, personal ambience and also very affordable. "By the way," interjects Mr. Taher, "did you know our Accor chain of hotels opens a hotel in every 18 hours, somewhere across the globe!" Well, we didn't know that, so that was another revelation!

The Hollywood blockbuster "Sphinx" had a dialogue which was rather startling. "We have made death our biggest tourist attraction," says the Head of the Department of artefacts. But anyone who has been to Egypt has come away awed by the overwhelming sense of permanence and a feeling of timelessness. Its monuments have borne witness to the desert and the Nile over several thousand years. And its people exude such warmth and a love of life that visitors leave with an impression of having experienced the richness of life to its fullest. "Egyptians are a very friendly, hospitable race. As a foreigner you will be made to feel welcome in our land," says Mr. Taher. On that alluring note, we thought it befitting to let our surfers decide for themselves if Egypt was to be their next destination.