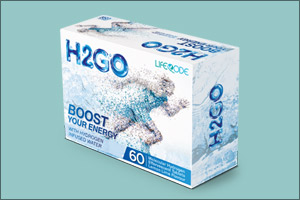 Dubai, United Arab Emirates, December 14, 2017: The festive season has arrived and leaves you with long working days and lengthier nights. The hectic schedule takes a toll on your body and leaves you feeling sluggish and grumpy. What can you do to energise yourself? Enter H2GO, launched by QNET, a prominent Asian direct selling company, to rid you off exhaustion and fatigue, instantly boosting your energy levels, and keeping you charged up for all the fun activities this December.
H2GO is an instant energy booster and contains anti-fatigue tablets that converts plain water into H2-rich water. Hydrogen molecules, which are light and small, are rapidly diffused deep into the cells and instantly energises every part of your body.
This latest addition demonstrates that QNET, in keeping up with their Absolute Living goals, is rapidly adding to their wide range of wellness products designed to promote healthy living for individuals and families.
THE AMAZING BENEFITS OF H2GO
Boosts Hydration
Prevents Tiredness
Supports Healthy Living
Promotes Mental Clarity and Focus
Enhances Athletic Performance
Increases stamina and speeds up muscle recovery
Another good reason to choose H2G0 is that apart from its long list of remarkable benefits, it gives plain water a pleasant citrus flavor.