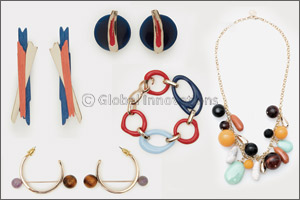 Dubai, UAE, May 7, 2017: Color, as part of the brand's DNA, defines Purificación García's new jewelry collections; navy, coral and light blue play the leading role in a wide variety of vivid colors that enhance any look this spring and summer.
Geometrical forms characterize collections such as Tándem, Nostradamus or Colorama, while Woodland, Dolmen or Hepworth stand out for their abstract shapes remanences of elements from nature.
A range of options to choose the one that fits you best.