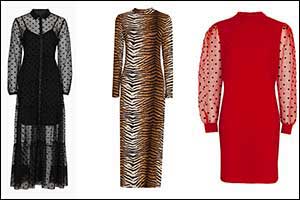 United Arab Emirates - December 17, 2020: Splash, the Middle East's largest high-street fashion retailer, unveils a spectacular collection for the festive season.
Whether you're looking for an effortlessly chic attire to enjoy an intimate evening with your family and friends or thinking of surprising your loved ones with fabulous fashion outfit gifts, Splash is offering an amazing range to embrace the festive season in style.
The womenswear collection from Splash is elegant reinterpretation of silhouettes shades have been combined with beautiful slate grey and black. Think sequinned dresses, blouses, and tops with embellished and elegant styles.
The collection also features casual day wear options such as long sleeve printed tops, statement blouses, romantic tiered dresses and lace skirts. From ruffles to tulle, maxi dresses to kaftans and sequins to lace, Splash's festive edit is all about simplicity and feminine chic.
Splash's new men's festive collection reflects smart yet relaxed dressing vibe. From classic polo shirts and dressy shirts to textured chinos and mid-wash denims, there is a myriad of easy-to-wear styles to flatter anyone's taste. Fresh shades of winter most popular colours on the palette of earthy neutral tones of beige and brown. Evening styles in menswear are unique and different this season to indulge in for all festive celebrations.