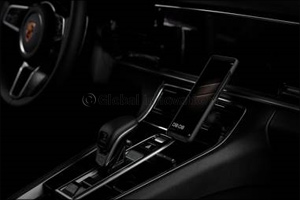 Dubai, UAE, December 4, 2017: Last month, Huawei launched its HUAWEI Mate 10 series, which includes HUAWEI Mate 10, HUAWEI Mate 10 Pro and Porsche Design HUAWEI Mate 10. Pricing from 2299 AED and 2,999AED, HUAWEI Mate 10 and HUAWEI Mate 10 Pro are popular in UAE that more than 1000 pre-ordered phone sold out within the first week. It is very exciting that the breathtaking luxury Porsche Design HUAWEI Mate 10 is finally joining the family in this month!
Interestingly, if we move our eyes to China, HUAWEI Mate 10 series have already become a sensation among consumers. For HUAWEI Mate 10 Pro, it is very hard to get one as so many consumers want to buy one. The actually selling price is normally 600-1000 CNY (about 330-550 AED) higher than the standard price. For Porsche Design HUAWEI Mate 10, it is even crazier.
According to Huawei at its recent global launch event, the Porsche Design HUAWEI Mate 9 sold ten times what Huawei expected it to, hitting six figures globally. This time, it seems another sensation is coming with the new Porsche Design HUAWEI Mate 10.
The original price of Porsche Design HUAWEI Mate 10 in China is 8,999 CNY (4989 AED) but consumers need to line up in Huawei's Vmall for that. It is only available at 10.08 am on each Monday, Wednesday and Friday. Huawei's Vmall even provides the reminder and count down for consumers who want to buy this exclusive phone. However, as so many consumers are eager for one Porsche Design HUAWEI Mate 10, the limited stock was usually sold out within the first minute which means even you set a reminder, line up and click the buying button as fast as you can, there is a high possibility that you will miss it.
However, if you are a fan of this ultimate luxury phone but you don't want to go through so much trouble to get one, there is still one way to get it. You can actually pay twice or triple of the standard price in e-commerce websites such as Alibaba.com to get it immediately.
As shown above, the re-selling price of Porsche Design HUAWEI Mate 10 is more than 20,888 CNY (about 11,580 AED), which means you can easily earn more than 6,500 AED if you get one on Vmall. Because of the high profits, some scalpers even buy at the price of 17,000 CNY (about 9,400 AED) and re-sale it.
Fortunately, for our UAE consumers, Huawei saves us the trouble to get this ultimate luxury phone. The on shelf date of this amazing phone will be on 8th December. You can go to Huawei Experience Store at the Dubai Mall or selected counters in SDG, Emax and Jumbo, you can get yourself a Porsche Design HUAWEI Mate 10. If you are a true lover of this luxury phone, don't hesitate, go get it!