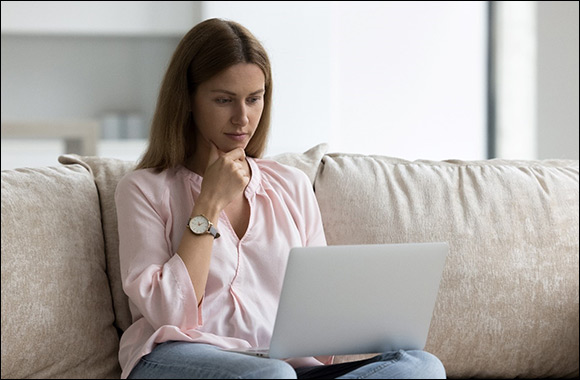 Hiring a nanny online is easy if you know what to look for and where to go to find someone who is reliable. Make sure the nanny website you are using for research is well-established before you go down this particular path to hiring. Maid Finder not only allows one to search for nannies but provides an easy guide , how to screen nannies and other important details that are needed to have a thorough knowledge of the hiring process as well as an easy instalments visa option.
There are several advantages to hiring a nanny online. One is that you can do a good deal of research before you even contact anyone to interview. For example, Maid Finder has a free search feature that will give you an immediate idea of the number of nannies living in nannies in Your city It will also tell you quite a bit about them at no cost. Information such as the amount of experience the nannies have, their preferred salary, start date, and availability are all right there for you to consider. This will set you a step ahead when it comes to screening potential applicants for the position as you can begin narrowing the field right away.
Before contacting a potential candidate, make a list of required traits that you would like to have in a nanny. Ask yourself questions such as how many hours you want her to work, what duties you would like her to have and whether you are looking for a live-in or live-out caregiver. Coming up with this type of information is easier when you browse Maid Finder. The site can give you some ideas on what questions to ask, as well as what to consider in terms of possible duties and responsibilities. You will also want to take the time to think about your budget range and how that fits into the overall picture.
Once you have an idea of the basic questions you would like to ask and have an estimated pay rate, think about some deeper issues as well. Besides the practical aspects of hiring a nanny, there are other things to consider. You may want to ask the nanny what they would do in certain types of situations to help evaluate their ability to think on their feet in an emergency.
If skills such as having a CPR certification or child care-related coursework are important to you, make a note of it so you will remember to ask about the candidate's certifications and schooling. While not every nanny will have this type of background, many of them do have some specialized training. You might also want to inquire as to the nanny's childcare philosophy, to make sure that it is in line with your own. These important details are all a part of screening anyone who is going to take care of your child.
When you have some candidates to check and a list of questions and ideas you would like to discuss, it is time to begin contacting potential nannies. Maid Finder makes this a simple process, as once you are registered, you then have immediate access to a list of nannies that are looking for employment. You can then search for nannies by various characteristics, such as live-in or live-out, full- or part-time and their visa status. This will return a list of candidates that you can begin with, and you can narrow down the field from there.
Reference checks and background checks are an important part of the screening process for any nanny, This can be very time-consuming and labour-intensive. You may want to utilize an online investigation service to make sure that the applicant is screened to your satisfaction.
Searching online for a nanny does not have to be an overwhelming affair. Maid Finder makes finding the perfect person for your household a simple task. If you need more information on hiring a nanny or are wondering about the details involved in securing one for your children, the online search can bring all that you need to your computer so that you can search in comfort and get all the information that you need to make a wise selection.
How to hire a nanny for your baby
Having a nanny, either live-in or live out, is becoming a more popular form of childcare. Whether you are a two income family with involved careers or a busy at-home mom with too much to accomplish and not enough time, a nanny may be the answer to your childcare dilemma.
4 Questions to ask yourself when hiring a nanny
You know that you want a nanny, but how AND WHERE do you begin?
Follow these step-by-step suggestions and you'll be ready to find the perfect match for your family.
Don't rush!
Do not wait until the last minute to begin your search. Allow yourself enough time to seek candidates, interview, and make a decision.
Live-in or live-out?
Decide what type of arrangement will work best for your family. If you decide on a live-in nanny, you will provide her with a private room, and a private or shared bathroom, and board.
How much help do you need?
Review your needs and determine what type of help you want -- full time, part time, temporary help, etc. You should know exactly what you require so that you can find a nanny who is looking for the type of position you will offer.
Additional responsibilities?
Nannies are often responsible for more than simply supervising your children. Do you want your nanny to have other responsibilities? In addition to general child care, your nanny may perform light housekeeping, grocery shopping, meal preparation, running errands, and laundry -- basically anything pertaining to your children. You may also discuss other arrangements with your nanny, depending on your needs.
Once you have thought through your family's requirements and concluded what type of situation will work for you, it's time to begin your search.
Where to Look
There are several places to find potential candidates -- nanny services such as Maid Finder, a nanny placement service, or word of mouth. Ask your friends if they have any recommendations and help spread the word you are looking through your Facebook page or Instagram account. Research your options and find one that you both feel comfortable with and that fits your budget. You can spend as little as no money by using a free site and as much as several thousand Dirhams by using a placement agency, with several options in between.
Interviewing and choosing
Once you have potential candidates that you would like to learn more about, Begin with a phone interview. If you feel like you might be compatible and want to learn more, arrange an in-person meeting. for the first meeting, you agree upon a place other than your homes, such as a coffee shop or bakery. If that goes well, you can then bring the nanny to your home for an additional interview and to meet your children. During your interviews, there are several pieces of information you will want to know, such as the nanny's past experience, her philosophies on discipline and authority, whether she has any 'extras' such as CPR and first aid certification, and her schedule.
Ask the nanny some questions that are a little more personal than your average interview questions -- nothing illegal or too personal -- but more conversational than questions you might ask if you were hiring for an office job, for example.
Keep in mind the importance of doing your homework before hiring a nanny. Many nanny matching services, like ours, offer background checks when you ask your potential nanny for her references, be sure to insist on if she can provide that, if not she should have at least a genuine reason.
Negotiating the details
You've interviewed all of your candidates, reviewed their backgrounds, and you finally feel like you've found the right nanny for your family. When you initially offer her the job -- and after she accepts it -- it is time to work out the specifics such as salary, hours, duties, benefits such as vacation time and health insurance, sick days, and anything else you agree upon as part of your new relationship.
Put it in writing
Finally, putting your agreement in writing in the form of an agreement. Specifically, spell out the terms you agreed to so that there is no misunderstanding down the road. Hiring a nanny shouldn't be stressful or overwhelming. Give yourself ample time and you'll be on your way!