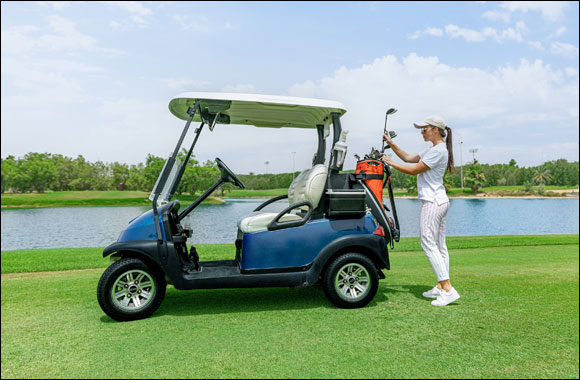 Ladies can now enjoy dynamic golf activities dedicated for them only
October 5, 2022: The Track, Meydan Golf is offering a fun, relaxed environment where ladies can 'tee off' on a new sporting adventure.
The new six-week golf training program is aimed at creating a space where women can gather together to learn all about the game without any of the stuffy rules or formalities. As winter approaches, ladies can make the most of the misty mornings and cool evenings to experience the beautiful, luscious greens at Meydan.
Classes are held at The Meydan Academy by Troon on Mondays and Fridays at 9 am, and Wednesdays at 7 pm.
The program includes all golf equipment required, making it easier to start your golfing journey, as well as access to the practice facilities. Prices start at AED 900 per person for a 6 week class.
No golf clothes? No problem! The Track, Meydan Golf, is dedicated to creating an inclusive environment for all, so there's no formal dress code to access the Meydan Golf Course. Don't worry about looks - just enjoy the game!
*Coaches are mixed and allocated according to who is available.