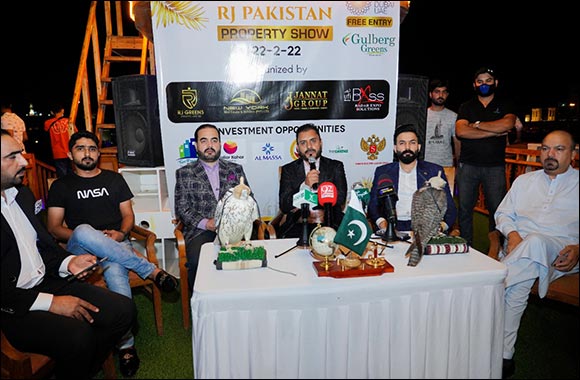 December 21, 2021: A press conference to mark formal get together of Pakistani Businessmen was organized by Jannat Group of companies on the world's biggest floating restaurant in Jannat's Dhow Cruise in Dubai on Thursday, December 16, 2021.

A joint initiative of Jannat Group and RJ Greens Private Limited saw dignitaries gracing the occasion in glittering ceremony which was graced by the dignitaries and top business honchos.

The event began with singing performance by a famous singer from Pakistan which was followed by Emcee taking to the stage and MOU signing between various partners.

Addressing the media personnel present during the occasion was Siffat Afridi, CEO, Jannat Group who said, "We have organized a formal get together of Pakistani Businessmen to explore business opportunities in the region. There are business men from wide plethora of cross section on the largest Dhow cruise here today explore and interact with each other. They will explore and interact with each other in a relaxed environment to further the interest of Pakistani community in the region. Jannat Group is looking to conduct more of these get together on a regular basis in the coming weeks ahead."