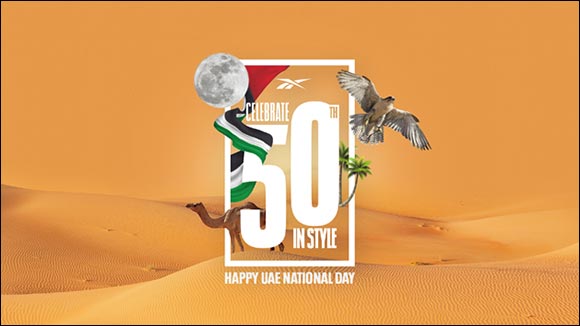 This UAE National Day make sure you stop by Reebok to get 30% off* in celebration of the country's Golden Jubilee
DUBAI, UNITED ARAB EMIRATES, NOVEMBER 2021: Enjoy the upcoming long weekend with Reebok and take advantage of one of the best sales of the year. In celebration of the UAE's Golden Jubilee, from 30th November to 5th December 2021 Reebok is offering discounts of up to 30% off on selected items.
The celebration doesn't end there! Reebok MENA is also hosting the "Flex For The Flag" Challenge on Instagram! During the social competition, Reebok will encourage participants residing in the UAE to post themselves on Instagram wearing a Reebok outfit inspired by the colours of the UAE Flag using the hashtag #FlexForTheFlag. Participants with the best looks will have a chance to win a 1,000 AED voucher to shop at Reebok.