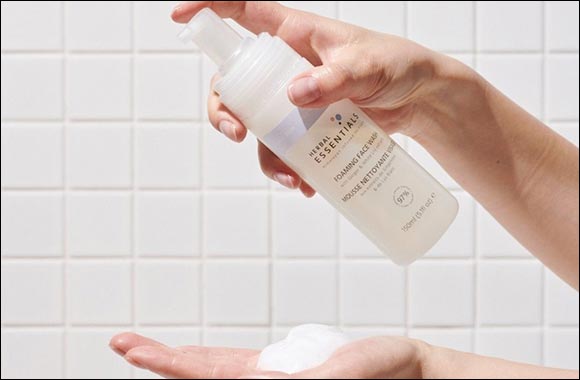 ** Get 50% off natural, clinically proven skincare products this National Day at Kibsons.com**
November 23, 2021: It will be raining offers this UAE National Day as retailers and brands alike are preparing to roll out the best of them yet. For those looking to curate an affordable and stress-free skincare regime, there is good news. Leading global natural skincare brand, Herbal Essentials, is celebrating the National Day with 50% OFF on its entire range of products sold at Kibsons.com from the 1st to the 3rd of December 2021.
Inspired by nature and driven by hydration, their clinically-proven product formulas combine Himalayan super water with plant-based actives to create simple, stress-free skincare for all skin types, tackling modern day skin concerns. With its key principles rooted in nature, the brand addresses skin concerns of consumers needing balance through its affordable, ethical, and effective skincare solutions.
Keep your skin hydrated and radiant all year round for every day skin confidence, at only half the cost. Conveniently stock up on your daily skincare essentials such as cleansers, toners and moisturizers from the comfort of your home alongside your grocery items.
TOP PICKS FOR HYDRATED SKIN THAT'S SOFT, SMOOTH AND HEALTHY
MIRACLE CLEANSER (AED 22.5)
WAS AED 45 REFRESHING TONER (AED 32.5)
WAS AED 65 FOAMING FACE WASH (AED 32.5)
WAS AED 65 GET UP & GO CREAM (AED 35)
WAS AED 70 RESCUE REVIVE EYE MASK (AED 10)
WAS AED 20)
Herbal Essentials products are cruelty free and with at least 90% natural origin content with an innovative INCI list that includes no nasties such as no mineral oils, sulphates or parabens. The majority of their collection is also certified Vegan.