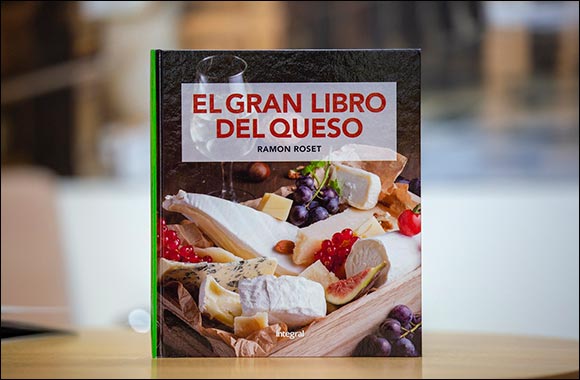 Home chefs and food lovers flock to 40th Sharjah International Book Fair to expand their culinary skills and cultural knowledge

Sharjah, November 12, 2021: Passionate foodies are kindling their love for new recipes and honing their skills in the culinary traditions of diverse cultures at the 40th Sharjah International Book Fair where a wide array of cookbooks are whetting the appetites and interests of beginners, professionals, and epicureans.
Organised under the theme, 'There's always a right book', the extensive choice of cookbooks at SIBF 2021 is forging connections to visitors' homelands while also cutting across borders and generations.
Nahid Hamdan, from Jordan, who was at Expo Centre Sharjah to add to her growing collection of cookbooks, said: "My husband and I love to try out new dishes and experiment with cuisines that are different from our own. Through the joy of cooking, we are also discovering new cultures and culinary traditions from around the world."
The home cook, who loves India's famed butter chicken and watches YouTube videos to hone her skills, said: "SIBF is our top choice to add to our growing collection of cookbooks, year after year! Our favourites are those featuring Indian, Chinese, Turkish, Lebanese, and Mexican recipes."
Remas Yassin from Egypt is only 11 years old but that has not stopped her from taking over the kitchen in her home. "I love to cook together with my mom; it gives me great joy to experiment with new ingredients and flavours."
While the young chef sources the internet for new dishes, the best recipes are those found within the pages of her mother's collection of cookbooks, says Remas, whose personal favourites are the wholesome and flavourful dishes from across Italy and America.
"My mother has many cookbooks, so we look out for new recipes, and shop for the ingredients we need. The best part of course is preparing and sharing these!" said the young girl whose cupcakes are a hit with family and friends.
Soniya Prijo and her husband bond over food, says the Indian homemaker, who regularly whips up dishes from across cultures. "My husband and I are foodies, and when I am introduced to a new cuisine or dish, I attempt it at home by watching videos online."
Soniya, who counts Indonesian and Chinese cuisines as her top favourites, said: "I am here at SIBF to look out for new cookbooks as both my children love to read and have inspired me to step up my knowledge of the cultural contexts, origins and histories of the dishes I make."
She added: "With internationally acclaimed cookbooks from around the world, SIBF is a great starting point to nourish my passion for the distinctive culinary traditions and star recipes of faraway lands and cultures."