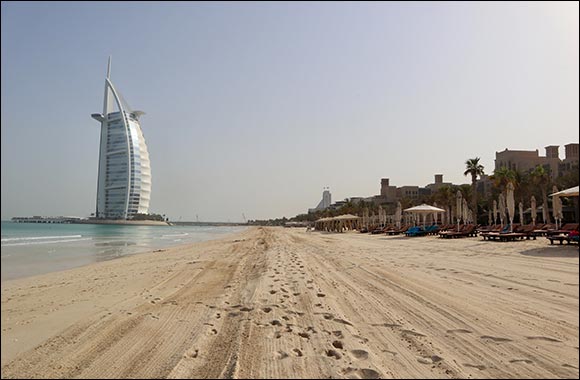 Moving into a new home is a process that can be very challenging. It only makes sense why a lot of people choose to use the service of movers and packers when relocating. But one must bear in mind that the moving company you choose can either make or break your moving experience. So, it is important to properly select the best movers in Dubai to hire if you are looking to do so for your upcoming relocation.
We've come up with some tips you can use to guide you on your search for movers and packers in Dubai. Read below!

Get referrals from people you know

One of the first things you should do when you are planning to hire movers and packers in Dubai is to ask for referrals, and the best way to start is from people that you know. You can ask family, friends or co-workers who just have moved in the past if they have used a moving company and what their experience is with the company. If there's no one you can ask from, your next best option is to utilize platforms like Wise Move, which lets you easily find movers around your area and gather quotes by submitting a single quote request.

Gather multiple quotes

So, you have a good range to choose from, you should gather multiple quotes. The best is to have between three to five moving quotes. Make sure to compare the quotes you receive. If you have an unusually low quote, be wary of it because the company may have some hidden charges that can add up on the day of your move. It's best to get a fixed quote from movers. But make sure to be upfront about the details of your move. Disclose the complete list of items you need to move. And remember to let your movers know of other factors that may require more effort from them to complete the job, like any stairs in your house or items that needed dismantling. Most of the movers charge for these too.

Check out reviews from previous customers

It's always beneficial to read reviews about the moving companies you will deal with. A reliable moving company should have a satisfactory rating from customers. Be suspicious if the company have all 5-star reviews, as this can be an indication that the reviews are not genuine. It's best to look at moving companies with a large number of reviews. It's expected that there can be some that are negative, but be sure to look at how the moving company responded and handled the issue.

Ask your movers if they have insurance

A reputable moving company should have insurance. Make sure to ask your potential movers if they have one and if they do, check their insurance policy. You might expect that by hiring the best movers in Dubai, everything will go perfect about your move. While your movers will do their best to ensure your belongings' safety, there are unexpected things that might happen. It's good to always have some coverage.

The whole process of moving home is very tedious. You will need to do a lot of research and planning if you want your move to go smoothly. Hiring movers will significantly give you relief. Of course, there are still a lot of tasks you will have to undertake when you're in the process of moving home, but at least you have trusted and best movers to do the backbreaking tasks of bringing your belongings to your new home!