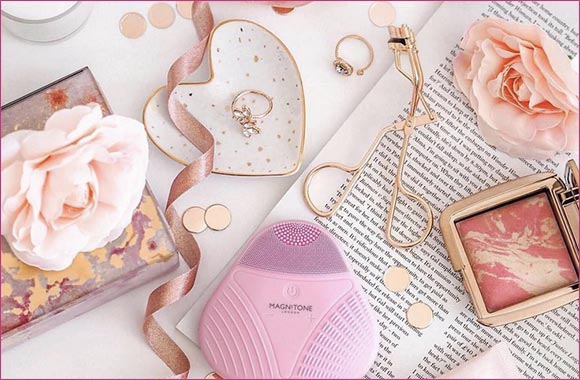 * These cute and compact Magnitone London beauty tools are the perfect festive stocking fillers *

United Arab Emirates - November 02, 2020: It seems almost unbelievable that it's that time of the year again, but we are so glad it is after the year it has been. With the air soon to be festive, and holiday spirit in full force, it's time to think of your loved ones and how we can treat them and show them how much we care. Of course, in an ideal world, you'd be able to find the right gifts for your loved ones without breaking a sweat or your wallet. Step forward Magnitone and their cute and compact beauty tools that are the perfect 'gifts for her' that are worth every penny and are sure to bring a big smile to her face and lots of love in return as she unwraps it.
Whether she's a skincare junkie or a total novice, she's sure to love the facial cleansing brush. Complete with 8 speed settings, the cute, compact and easy to carry Magnitone London XoXo Micro-Sonic Soft-Touch Silicone Facial Cleansing Device cleanses, brightens and softens skin for a healthy complexion.
This cute Go Bare Lady Shaver can be used wet or dry for trimming and shaving and will leave skin feeling silky smooth! Designed with the SkinSoft™ shaving head that contours to the shape of your skin and glides effortlessly over short hairs for a more natural and comfortable hair removal. Better still it's compact enough to fit neatly in your handbag and perfectly in the palm of your hand as the perfect gift or stocking filler.