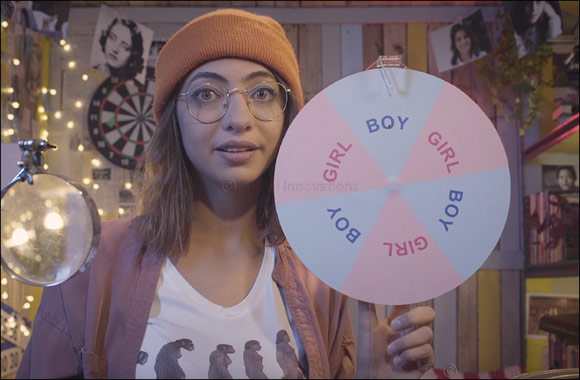 Announcing the launch of satirical entertainment YouTube show, 'Smi'touha Menni'
Dubai, UAE, 3rd June 2020- The Womanity Foundation, one of the leading non-profit organizations in the world is announcing the official launch of their newest show 'Smi'touha Menni'. The NGO is guided by a vision of a world where women and men are equal, politically, economically, and socially. Their newest project, 'Smi'touha Menni' is one that creatively sows the seeds of that very purpose.
Once again, Womanity is disrupting the status quo in hopes of creating a more inclusive society by leveraging the indisputable power of the media. The issue in place is that a staggering 79% of Arab women continue to be misrepresented in the mainstream media by reinforcing negative, harmful, and derogatory stereotypes. This is not the first time that the foundation has leveraged media to shift attitudes towards gender equality in the region; it has also been notable for co-founding Nissa FM, the first Arabic speaking radio station in the Middle East run entirely by women. In 2013, the foundation also launched B100Ragl, a digital animated fiction series tackling issues that Arab women face. B100Ragl saw Womanity collaborating with Arab influencers and celebrities such as Saba Mubarak, Nancy Ajram and Alaa Wardi to champion gender equality for women.
On that same wavelength, the foundation continues to foster progressive & innovative media platforms to dismantle persistent gender stereotypes. In 2019, the foundation kicked off the production of 'Smi'touha Menni' – a 10-episode YouTube series targeting the Arab cultural shifters themselves, the millennials. The series aims to deconstruct common traditional narratives about gender in the Arab world through highlighting urgent issues such as marriage, women in the workforce, parenting, masculinity and many more. The medium of choice is a means set in motion to reach a wider audience and shift hesitant mindsets. As for the satirical genre, it is merely an approach of softening the hard shell of topics that are otherwise considered grave and weighty.

The plot of the show follows a monologue where Maria, a young Middle Eastern social influencer, plays different archetypes and scenarios where she touches on controversial matters such as honor, domestic violence, harassment, masculinity, gender and health, parenting, periods and the value of women in general.
'Smi'touha Menni' was conceptualized, directed, and produced by Khateera, a digital media platform founded by Womanity, which has a dedicated team of content producers, multimedia specialists and digital storytellers. They also run other infotainment channels including: YallaFeed, Qadeera, and Abucado. "Debunking and challenging gender stereotypes is a fundamental mission of our organization. We're extremely proud to be doing so in a region that's heavily saturated with creativity, intellect and the undeniable drive to make it's society a more equal and accepting place for all" Rana Askoul, CEO of The Womanity Foundation said.

The show is launching and will come to screens on June 4th 2020 on Khateera. Launched in May 2019, Khateera's full reach now counts 120k followers & 3.2 million page video views on Facebook and 13k followers on Instagram.